Judge: Concord parents of West Point cadet can use late son's frozen sperm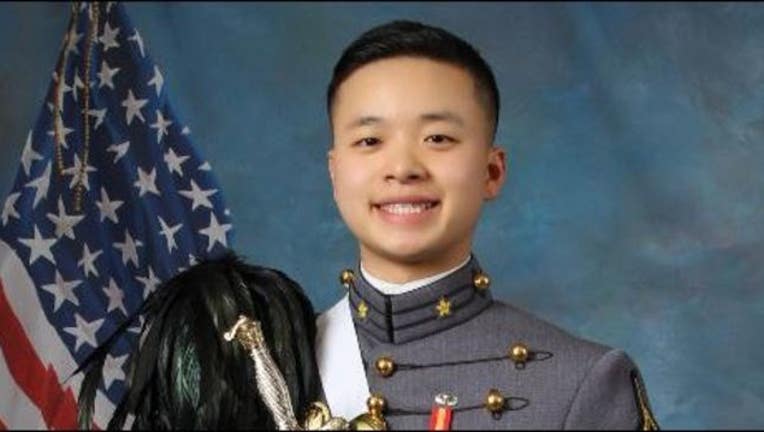 WEST POINT, N.Y. (AP/KTVU) - A judge has cleared the way for the parents of a 21-year-old West Point cadet fatally injured in a skiing accident to use his frozen sperm to produce a child.
Supreme Court Justice John Colangelo says in a decision dated Thursday the parents of Peter Zhu haven't decided whether to attempt conception with a surrogate mother. But he ruled it's their decision to make.
Zhu, of Concord, California, died after a ski accident in February at West Point. His parents received court permission to have his sperm retrieved and frozen , but the judge waited until last week to rule on whether they could attempt reproduction.
Parents of Concord cadet seek court order to obtain sperm post-mortem
Colangelo said he found no restrictions in state or federal law. But he noted other obstacles including reluctance of some doctors to assist for ethical reasons.
Monica and Youngmin Zhu told the court that they had wanted to retrieve their son's sperm because they say he always wanted a large family and that passing down his lineage is important to his culture. 
The young man was a De La Salle High graduate and West Point cadet who succumbed to injuries sustained on Feb. 23 while skiing on academy grounds.  He stopped breathing and was declared brain dead on Feb. 27. 
Peter was an organ donor and he also "often told us how he wanted children of his own one day and that he wanted to give us grandchildren," his parents wrote in the court filing. "Peter told us that he wanted to have five children, and that his dream was to live on a ranch with his family and raise horses. We often joked that it would be expensive to raise five children, but Peter was adamant that he wanted a large family." 
Carrying on his biological legacy is also an "extremely important part of our Chinese culture and is the tradition of carrying on our family lineage," his parents explained to the court.
How and if Peter Zhu's sperm will be used has not been made clear by the family. Mobile users can read the court filings here.