Jurors to weigh whether Colorado theater shooter should die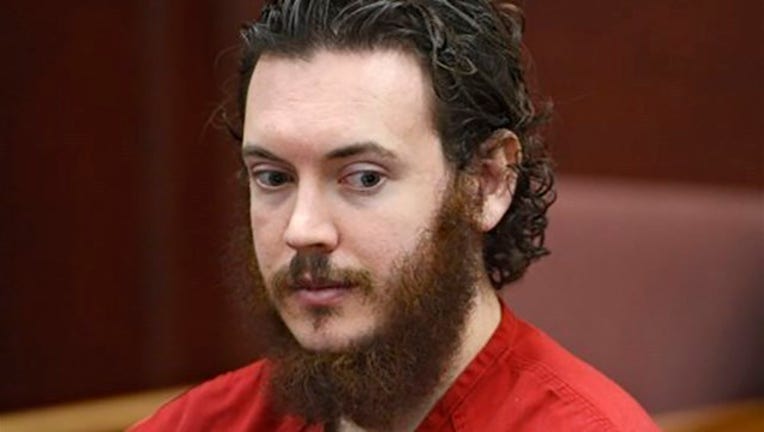 article
CENTENNIAL, Colo. (AP) — Jurors quickly rejected Colorado theater shooter James Holmes' claim that he was legally insane when he killed 12 people and injured 70 others, but the next phase of his trial could be more difficult as they weigh the extent of his mental illness against the enduring pain and heartache he caused.
The same jury that convicted Holmes of 165 counts of murder, attempted murder and other crimes stemming from his July 20, 2012, theater attack must soon decide whether he should pay with his life. His sentencing begins Wednesday and is expected to last a month. Testimony experts say it could be even more emotional and polarizing than the 11-week trial.
At the heart of the penalty phase will be whether the lifelong suffering caused when Holmes opened fire on a crowded midnight movie premiere outweighs the extent of his mental illness.
Prosecutors could offer even more heartbreaking accounts from victims, ranging from those Holmes maimed to the father of the youngest to die in the shooting, a 6-year-old girl. They will start by outlining so-called aggravating factors that would support the death penalty, such as the murder of a child younger than 12, the fact that Holmes ambushed defenseless moviegoers, and the number of victims involved.
Holmes' defense attorneys, whose expert witnesses diagnosed Holmes with schizophrenia and other disorders, will try to show he is so sick that it would be wrong to execute him.
His parents, neighbors, a college roommate and officials from charities where Holmes volunteered could all be called to testify on his behalf, highlighting so-called mitigating factors that would warrant a life sentence over execution. A fifth-grade teacher who gave videotaped testimony early because he was unavailable during sentencing repeatedly referred to Holmes as "Jimmy" and described him as a bright student with a big smile.
Jurors are to decide for themselves what mitigating factors exist. If they find that those factors outweigh evidence presented by prosecutors, Holmes will be sentenced to life in prison. If not, the sentencing proceeds to a third phase in which prosecutors will call victims and survivors to testify about the impact of the shooting on their lives.
The panel of nine women and three men will have fewer instructions to guide them and will instead use their own personal and moral values in sentencing. If they can't unanimously agree on punishment, Holmes will automatically be sentenced to life in prison without parole.
Holmes has three opportunities to testify, but he said Tuesday he did not want to, at least during the first phase.
"It is going to be intense," said Denver defense attorney Iris Eytan, who represented Holmes initially but is no longer involved in the case. Holmes' lawyers "will call anybody who James Holmes has had interaction with that can say he has a serious mental illness."
Their work will be challenging because, by most accounts so far, Holmes has not had a difficult life, Eytan said. He was raised by loving, middle class parents in California, graduated with honors from the University of California, Riverside, and was accepted into a prestigious doctoral neuroscience program at the University of Colorado.
"But what he does have is, his lawyers can show how he has been fine his whole life, how he has contributed to society his whole life and how mental illness broke him in such a severe way," Eytan said.