Kaepernick's attorney hints former quarterback could join the Raiders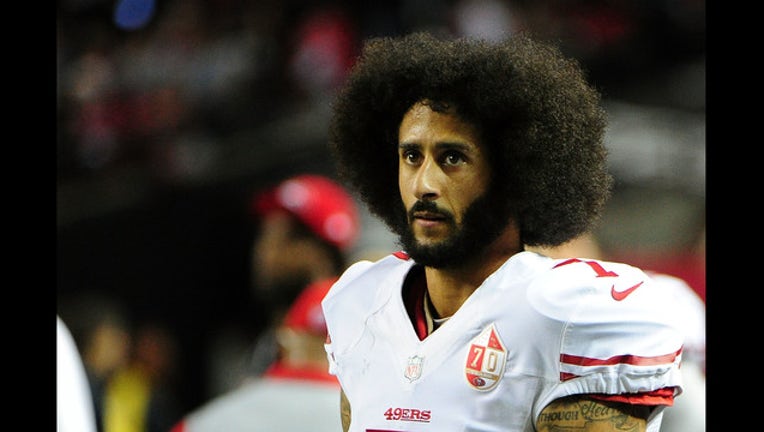 OAKLAND, Calif. (KTVU) - Colin Kaepernick's attorney dropped a hint Thursday regarding his high-profile client's future in the NFL, suggesting that the linchpin in silent kneeling protests before NFL games could return to football with the Oakland Raiders.   
In a walk-and-talk interview with TMZ, attorney Mark Geragos provided a teaser that evolved into naming two potential teams the former 49ers quarterback could end up on. 
"I would just say, 'Stay tuned,'" he said. "Next week there might be some news. That's as far as I'm going to go."
But Geragos didn't seem eager to end it there. As the reporter pushed for more information, Geragos even said, with a large smile, "Haven't you ever heard of attorney/client privilege?"
He went on to say Kaepernick and Eric Reid, another pioneer in the kneeling protest, have been watching the NFL this season. Neither Kaepernick nor Reid have been signed since leaving the 49ers. They both filed collusion grievances.
Following some back and forth talk, Geragos dropped the obvious Raiders hint after denying rumors of Kaepernick going to the Miami Dolphins. "I'll say this: If Al Davis was still alive…"
Davis, an NFL legend and former owner of the Raiders, was notorious for signing unwanted players. His son, and current owner of the team, said in September that he "absolutely" thought Nike signing Kaepernick for its "Just Do It" campaign was a good move. 
The reporter asked if he was familiar with rapper Meek Mill referencing Kaepernick in his soon-to-be-released album. "I've heard that," Geragos said, before offering a convenient question. "You know who Meek Mill was visited by when he was in custody?"
It was Patriots owner Robert Kraft, according to Geragos. The second clue isn't quite as clear as the first, but it appears Geragos was suggesting Kaepernick could join Tom Brady in New England. 
And when asked if Nike would be making a Colin Kaepernick shoe, Geragos said: "Yes, we are."