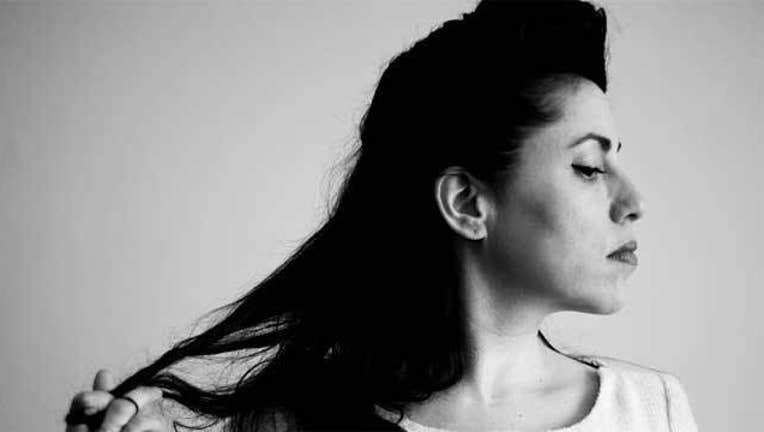 article
DHC would go on to be a significant player in the mid-90s ska-punk revival spearheaded by the likes of No Doubt and Goldfinger, signing to MCA Records and releasing several albums while participating in the Warped Tour and Lilith Fair. The group would remain active until the mid-2000s, performing at the 2002 Winter Olympics in Salt Lake City before releasing a final live album and DVD in 2005.
Deniké has remained busy musically since then, contributing vocals to recordings by NOFX, Tony Sly and No Use For A Name. More recently, she was a contributor to the recording of NOFX leader Fat Mike's punk-rock musical Home Street Home. However, for these hometown shows, Deniké will be celebrating the release of her solo debut, Under Glass. 
Echoing the timeless sound of Rickie Lee Jones' classic jazzy early efforts, Under Glass mixes elements of noirish torch songs, doo-wop, cabaret and finger-snapping '60s soul in a travelogue that journeys across San Francisco. Featuring contributions from such Bay Area luminaries as multi-instrumentalist Ralph Carney (Tom Waits, B-52's), former Thee Oh Sees singer/keyboardist Brigid Dawson, trumpet player Ara Anderson (Tin Hat, OK GO) and Dodos mainstay Meric Long on guitar, the collection of songs swings effortlessly between styles with Deniké's commanding, crystalline vocals taking center stage. The singer and her six-piece band play two shows on both sides of the Bay starting Thursday along with a special free performance at Dave's Records in Berkeley on Record Store Day this Saturday.

Karina Deniké
Thursday, April 16, 9 p.m. $10
Amnesia in San Francisco

Friday, April 17, 8 p.m. $7-$10
Awaken Cafe in Oakland

Saturday, April 18, 4 p.m. Free
Dave's Records in Berkeley