Keanu Reeves poses for photo with bride and groom ahead of Santa Cruz ceremony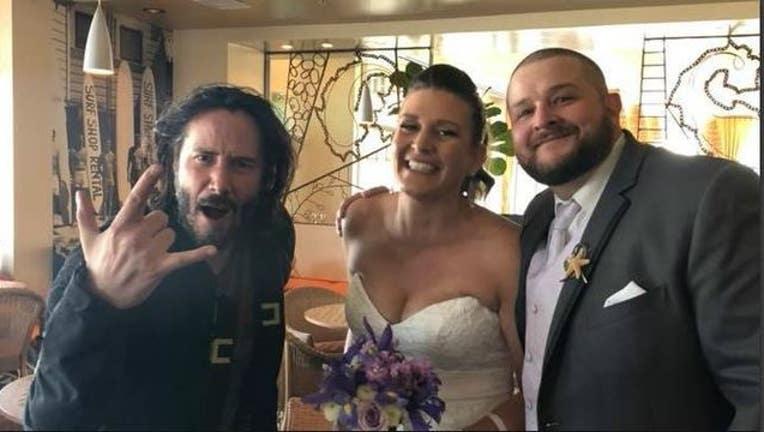 SANTA CRUZ, Calif. (KTVU) - A couple was ready for their big wedding day at Dream Inn when they saw a familiar face at the bar. 
Jarrod Camara and Leslie Walker spotted Keanu Reeves at the bar, and knew they had to go ask for a photo.
They approached Reeves with their request and he happily agreed, posing for a photo with the couple shortly before their ceremony. 
The groom's mother, Darlette Hayman, took the photo. 
She tells KTVU, "He was super sweet and I asked to take a picture and he was super nice - and I took the picture. They were excited to see him, he's one of their favorites."
According to the San Francisco Gate, the groom's brother later posted about the photo on Reddit saying, "We heard he was hanging out in the bar and we wanted to meet him obviously. He was awesome and shook our hands and took the pic with the bride and groom and we didn't see him again for the rest of the wedding. No 'crashing' involved at all."