Keith Jackson, sportscaster with 'Whoa, Nelly! call, dies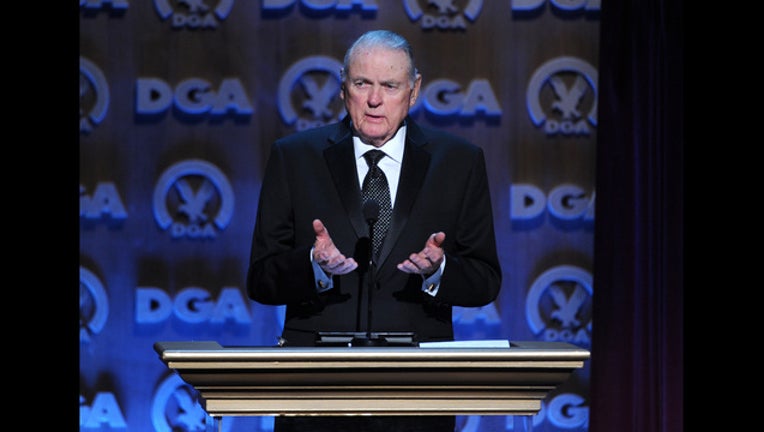 article
Keith Jackson, whose signature phrases like "Whoa, Nelly!" made him the down-home voice of college football during more than five decades as a sportscaster, has died. He was 89.
Jackson died Friday, according to a statement Saturday by ESPN, which consolidated with ABC Sports, Jackson's longtime employer. No cause or place of death was given. Jackson was a longtime resident of Sherman Oaks, California, and Pender Harbor, British Columbia.
Jackson covered many sports, but he was best known for college football. A native of rural west Georgia, his smooth baritone voice and use of phrases like "big uglies" for linemen gave his game calls a familiar feel.
He might be best known for his "Whoa, Nelly!" exclamation, but he didn't overuse it during games. Borrowed from his great-grandfather, a farmer, the phrase was also part of a commercial Jackson did for Miller Lite in the mid-'90s.
In a Fox Sports interview in 2013, Jackson said his folksy language stemmed from his rural upbringing and he became comfortable with the usage through the years.
"I would go around and pluck things off the bush and see if I could find a different way to say some things. And the older I got the more willing I was to go back into the Southern vernacular because some of it's funny," Jackson said.
Bob Iger, chairman and chief executive of The Walt Disney Co., said listeners "knew it was a big game" when they heard Jackson's voice.
"For generations of fans, Keith Jackson was college football," Iger said.
Jackson's death comes just three weeks after that of another sportscasting titan -- Dick Enberg, known for his own excited calls of "Oh, my!" during a 60-year career.
Today's college football broadcasters paid tribute to Jackson on social media.
Kirk Herbstreit said in a tweet that Jackson was "everyone's favorite CFB broadcaster."
"Can close my eyes and think of so many of his special calls. Thank you Keith for all the memories and the grace in which you provided them," Herbstreit wrote.
Desmond Howard, who returned a punt for a touchdown at Michigan in one of Jackson's best-known calls, tweeted that he had a hard time expressing how much Jackson meant to him, his alma mater and college football.
"May his family find some comfort in knowing how much joy he brought us for so many years and that his legacy endures," Howard said.
After serving four years in the Marine Corps, Jackson broadcast his first college football game in 1952 as an undergraduate at Washington State. He worked in radio and television before joining ABC Sports in 1966.
Jackson first announced his retirement in 1998 but returned to work. He finally retired after the 2006 Rose Bowl and is a member of the Sports Broadcasting Hall of Fame.
He is survived by his wife of 63 years, Turi Ann.
Funeral arrangements were not announced.