KNBR's Patrick Connor loses job over Chloe Kim comments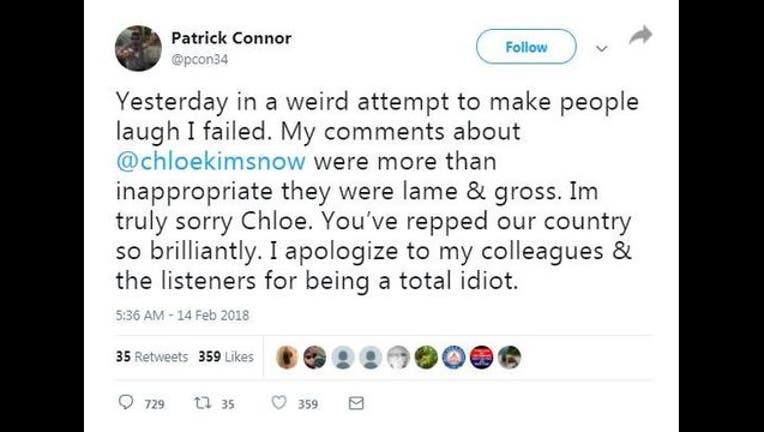 article
SAN FRANCISCO (KTVU) - A Bay Area sports radio commentator has lost his job over sexually inappropriate comments he made about Olympian Chloe Kim.
Among other things KNBR's Patrick Connor on Tuesday, called the 17-year-old Olympic snowboarder a "hot piece of a** following her gold medal performance in the women's halfpipe.
Connor has now issued an apology on twitter. He said, "In a weird attempt to make people laugh I failed. My comments about Chloe Kim were more than inappropriate. They were lame and gross. Im truly sorry Chloe. You've repped our country so brilliantly. I apologize to my colleagues and the listeners for being a total idiot."