Knee-deep flooding in Livermore; residents break out the paddle boards
An aerial view shows flooding in Livermore at  Bluebell Drive and Galloway Street. Jan. 16, 2023 
LIVERMORE, Calif. - Many people in Livermore have been dealing with knee-deep flooding in their residential neighborhood, prompting some to break out paddle boards to get around.
The view from Sky Fox on Monday showed parts of a neighborhood along a creek that flooded.
The area of Bluebell Drive and Galloway Street was hit especially hard.
Neighbors reported six inches of water in their homes and two people were spotted on paddle boards in the middle of a flooded street. 
Neighbors say they haven't experienced anything like this before.
"It was raining very hard last night," Mark Kinnard said. "But we didn't think we'd wake up to see this." 
Neighbors spent the day cleaning up the flood damage.
Crews were also called to the neighborhood to tow stranded cars.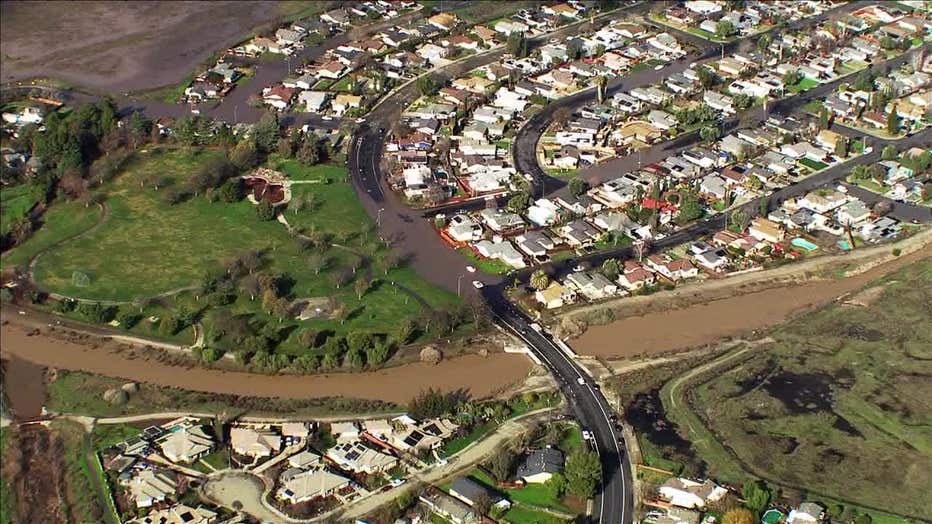 An aerial view shows flooding in Livermore at Bluebell Drive and Galloway Street. Jan. 16, 2023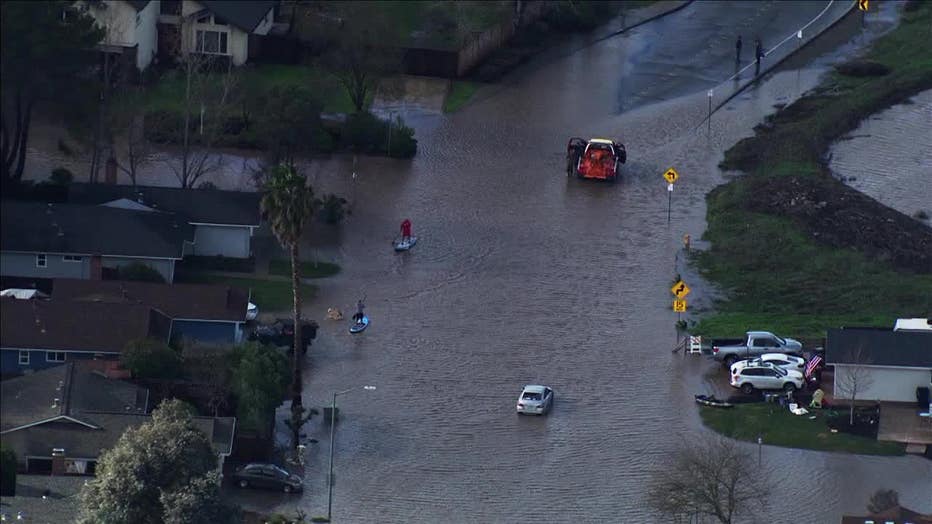 An aerial view shows flooding in Livermore at Bluebell Drive and Galloway Street. Jan. 16, 2023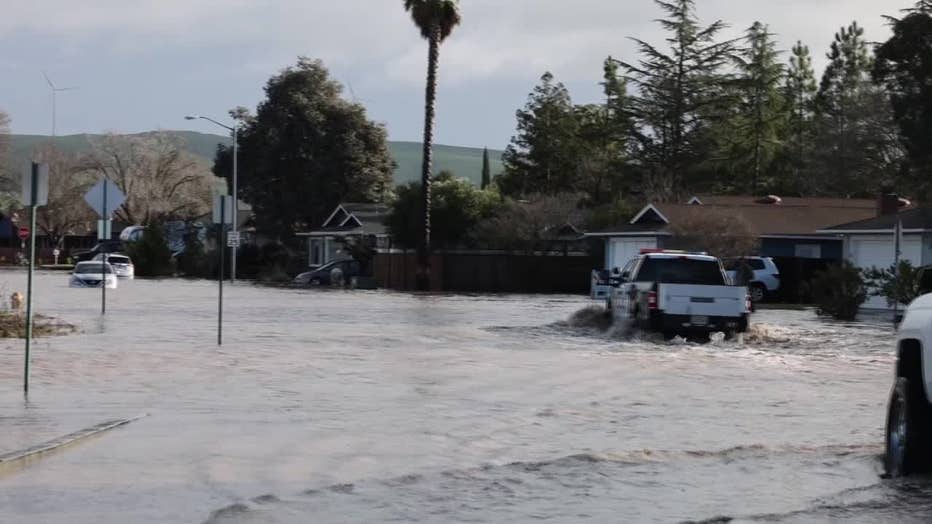 Flooded Livermore at Bluebell Drive and Galloway Street. Jan. 16, 2023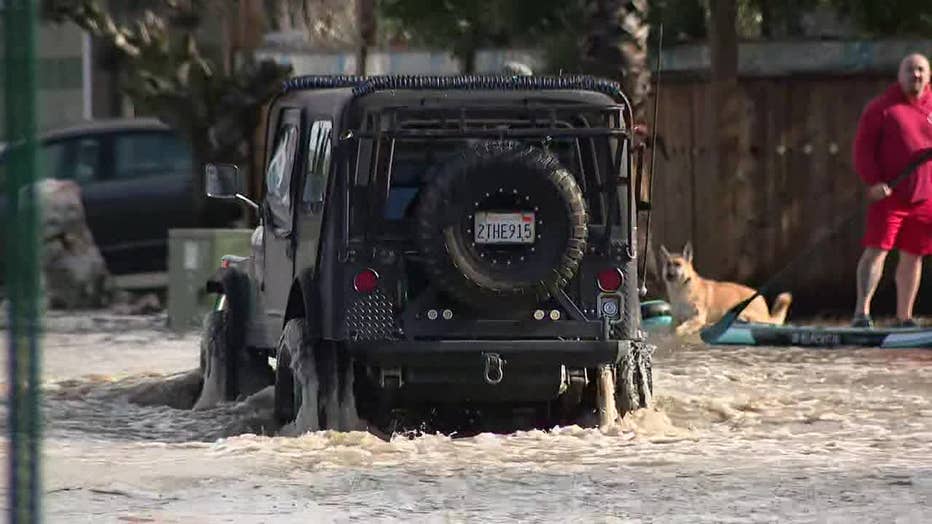 A Jeep rolls through flooding in Livermore at Bluebell Drive and Galloway Street. Jan. 16, 2023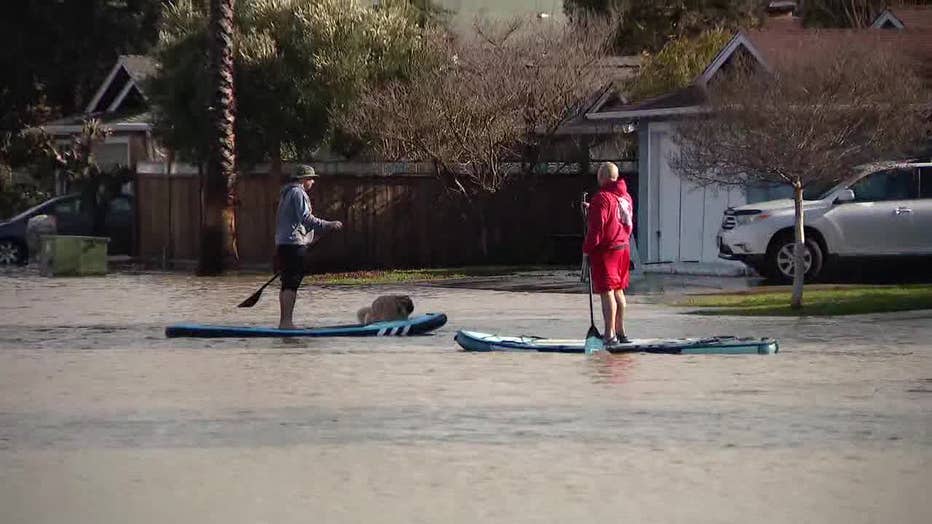 Two people hop on paddle boards in Livermore at Bluebell Drive and Galloway Street. Jan. 16, 2023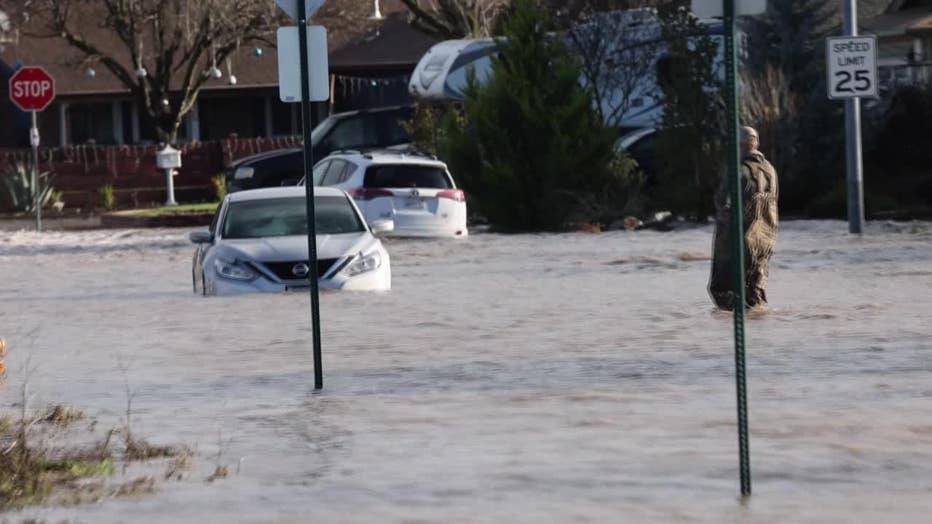 Cars submerged in flooded waters in Livermore at Bluebell Drive and Galloway Street. Jan. 16, 2023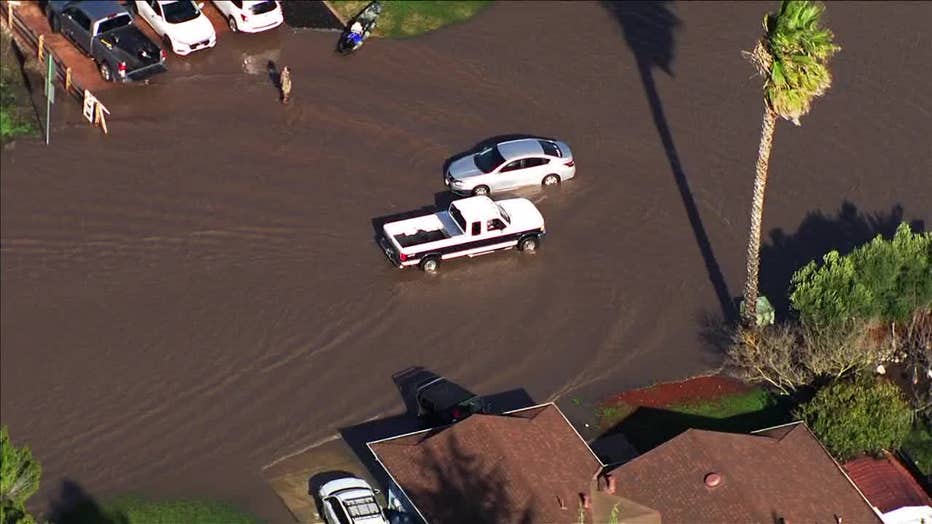 An aerial view shows flooding in Livermore at Bluebell Drive and Galloway Street. Jan. 16, 2023