KTVU.com talks to YOB's Mike Scheidt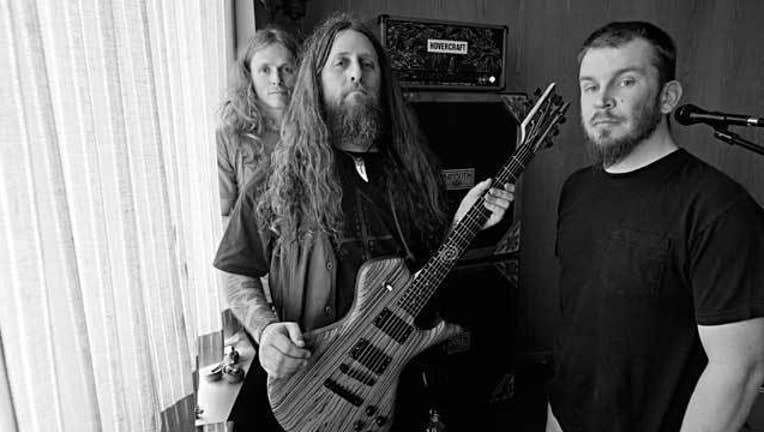 article
Guitarist/singer Mike Scheidt may be best known as the leader and principle songwriter for Northwestern doom-metal legends YOB, but the prolific Eugene, OR-based musician has been adding more and more diverse projects to his resume in the past few years. YOB has rightfully risen to become one of the most respected bands in the metal underground since being founded by Scheidt in 1996. Mixing in elements of droning psychedelia and progressive rock with his monolithic, Sabbath-influenced guitar riffs and intricate songs that usually stretch beyond the ten-minute mark, the epic tunes heard on such classic YOB efforts as Catharsis and The Unreal Never Lived show off the talents of a restless artist who has always pushed the boundaries of metal.
While YOB would split up in the mid-2000s much to the dismay of their fans (Scheidt convenes a new trio under the name Middian that explored a still heavy sound at decidedly faster tempos on their single album, Age Eternal), he eventually reformed the trio in 2008 and has since produced some of the band's most indelible work. The Profound Lore imprint released The Great Cessation and Atma to wide praise, but it was the band's first disc for Neurot Recordings (the label founded by Bay Area experimental metal heroes Neurosis) last fall entitled Clearing the Path to Ascend that brought the group it's most vocal critical adulation yet.
Named the best metal album of 2014 by Rolling Stone and appearing on numerous year-ending "best of" lists, the four-song, hour plus collection delivered some of the most emotionally charged and evocative music of Scheidt's career without sacrificing an iota of YOB's trademark heft. Drawing on a wider sonic palette inspired in part by his more acoustically oriented 2012 solo album Stay Awake  for Thrill Jockey Records (Scheidt has also joined the Bay Area metal band VHOL as singer and recorded with the band Lumbar featuring Aaron Edge (Roareth, Rote Hexe, Hauler) and Washington rock great Tad Doyle ), Clearing the Path to Ascend stands as YOB's most cohesive and powerful recording to date. Scheidt recently spoke with KTVU.com about the remarkable album and the creative process behind it.
KTVU.com: It seems like most YOB records have a thematic element that runs through them, but do you see this album as more of a concept album than past recordings?
Scheidt: Well, I think there is a conceptual element to it, though I wouldn't call it a concept record. The thing is, this is where I walk lightly. Because when I talk about what I mean by certain things, I don't want to rob people of they're getting from it or how it will strike them. I know what I meant; that's already old hat and boring. But when people come to me and tell me what they're getting from it, that's interesting. That's more interesting to me sometimes than what I've got going on. Then we can have a meeting in that regard.