Lake Tahoe's Emerald Bay freezes over for 1st time in decades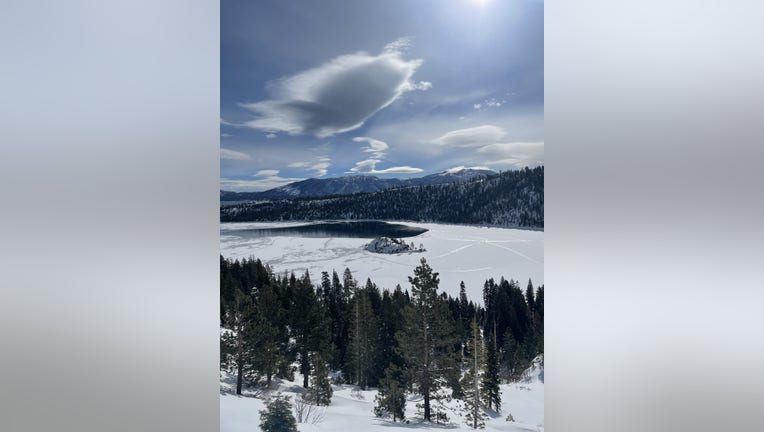 article
SOUTH LAKE TAHOE, Calif. - The extreme winter conditions in Northern California have been leading to sights not seen in decades, including a frozen Emerald Bay near South Lake Tahoe.
Last week, California State Parks shared a stunning photo of Emerald Bay iced over, partially covered with a layer of snow.
The image was tagged as the "Photo of the Week" in the State Parks' Weekly Digest news bulletin. 
"Emerald Bay has partially frozen thanks to the recent storms, covering Fannette Island with snow," it said in the caption of the photo.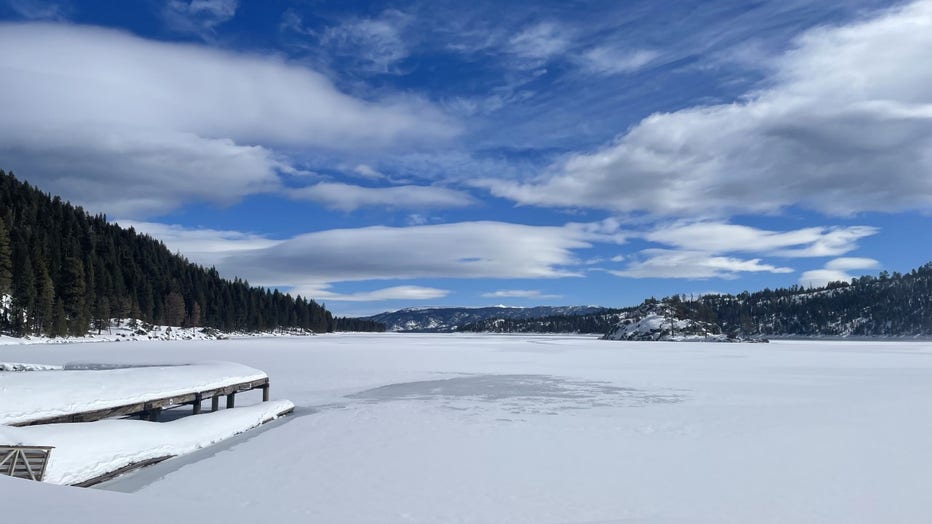 Snow and ice covered Lake Tahoe's Emerald Bay on Thursday, March 9, 2023.  (Courtesy: California State Parks / © California State Parks, all rights reserved)
State Parks Interpreter Kaytlen Jackson told KTVU that it's believed the last time Emerald Bay froze over was in the early 1990s.
Jackson took photos of the bay on Thursday. She said that the day prior, the water had been completely frozen, but it appeared some of the ice had melted. And with the recent rain in the area, she noted there's likely been further melting. 
While beautiful to witness, she issued a stern warning about the dangers of trying to go out on the ice. 
"It's thin. It's not safe, and besides that, Emerald Bay is closed currently to vehicles and pedestrian traffic," the parks official said, noting that she's also witnessed recent avalanche activity in the area. "The last thing we want is our rangers to have to rescue somebody."
SEE ALSO: Ski resorts socked in with snow; 50 feet fell at Mammoth
While the show Mother Nature has put on this season has been remarkable, the massive dump of snow has meant rangers have been working extra hard. 
"We have strong shoveling arms this winter," Jackson joked. 
Despite the extra work, this epic series of storms in the Sierra have not brought only breathtaking images, but it's been welcomed, good news ecologically, for the region.
"The amount of snow is just astounding and so wonderful to see in terms of the health of our lake and our forest ecosystem," Jackson said. "It's magical."