Lake Temescal closed because of toxic algae bloom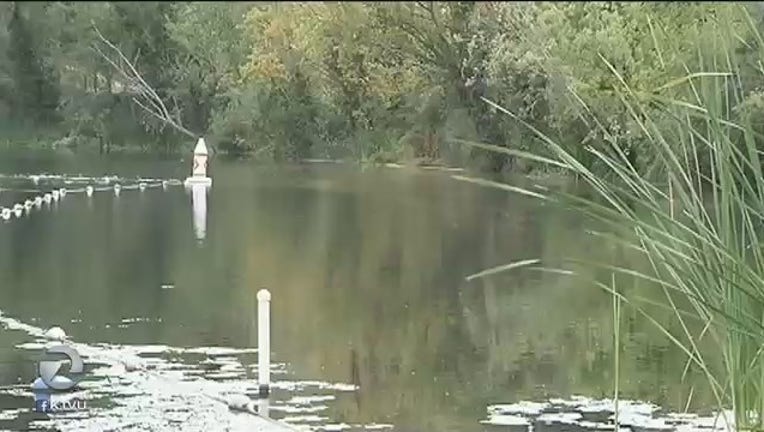 article
OAKLAND, Calif. - Northern California's Lake Temescal will be closed to swimmers for the third year in a row because of toxic green-blue algae.
Toxic algae blooms are common in warm weather, but the park district says the drought is likely making things worse at the Oakland lake.
The East Bay Regional Park closed the lake on Monday. The rest of the park will remain open.
The district says swimming is also not allowed at Shinn Pond in Fremont. They say Fremont's Quarry Lakes current allows swimming for people but not dogs.
The Environmental Protection Agency says warmer temperatures prevent water from mixing, which allows thicker and faster algae growth. The algae also floats to the surface faster, letting algal blooms absorb sunlight and make the water even warmer.