Large fire damages Lafayette restaurant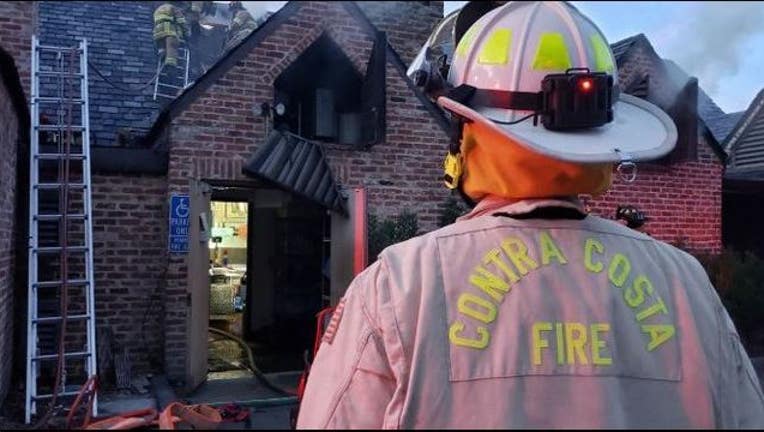 LAFAYETTE (BCN) - The owners of a popular Lafayette restaurant are cleaning up after a large fire. 
The fire happened at Postino Restaurant at 3565 Mt. Diablo Blvd. just before 7 p.m. 
As of 8:08 p.m., the main fire at Postino Restaurant at 3565 Mt. Diablo Blvd. had been contained and no one had been injured. 
The fire got into the attic, which has a lot of "nooks and crannies" making it more difficult to extinguish the blaze, Steve Hill, a Contra Costa County Fire Protection District spokesman, said.
The building was built in the 1930s so firefighters are working cautiously to preserve it, Hill said. 
The fire started in the kitchen and was reported at 6:49 p.m. Hill said the restaurant was open when the fire started and diners were evacuated.
Police said Mt. Diablo Boulevard was closed between Lafayette Circle and Oak Hill Road and officers were asking people to avoid the area. 
No one was injured in the fire.