Lawsuit alleges dozens of California wines contain dangerous levels of arsenic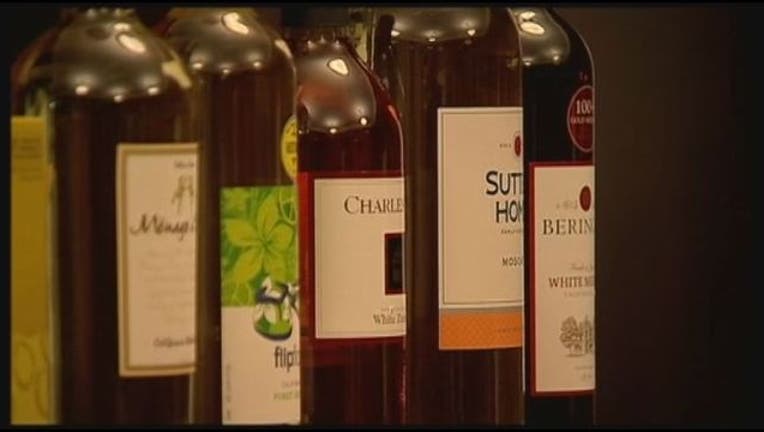 LOS ANGELES (KTVU) - There are accusations that dozens of popular California wine labels contain illegal and dangerously high levels of arsenic, according to a class action lawsuit filed Thursday in Los Angeles.
The complaint alleges top-selling wine brands from California, including Beringer and Sutter Home - among a list of others - have high levels of arsenic in them. The lawsuit alleges that having a glass or two of the wines a day, over time, could be toxic.
The wines named in the lawsuit are for the most part inexpensive, white or blush varieties, including White Zinfandel, Moscato, Pinot Grigio and Sauvignon Blanc.
The complaint alleges 28 California wineries are violating state law by knowingly producing, marketing and selling wine contaminated with in-organic arsenic and failing to warn consumers about the potential danger.
Inorganic arsenic is an odorless, colorless and highly toxic poison found naturally in plants and soil. It's known to cause illness and death when ingested in large amounts.
The suit claims the named wineries are producing wine with levels of arsenic far in excess of what is allowed in drinking water, according to standards set by the Environmental Protection Agency. The lawsuit says it found, "in some cases, up to 500 percent or more than what is considered the maximum acceptable safe daily intake limit." It goes on to say the sale of the wines, "poses a risk to the public and unfairly undercuts those wine makers and sellers who do not make or sell arsenic tainted wines."
An independent lab in Denver, Colorado tested 1,300 different types of wine and found 83 had dangerously elevated levels of arsenic. They claim their results were confirmed by two additional labs.
But a spokesperson for the Wine Institute, which is an association of 1,000 California wineries, released a statement disputing those findings and in part said, "Although we are not privy to the contents of the litigation, we believe this allegation is false and misleading and that all wines being sold in the U.S. marketplace are safe."
A spokesperson for Trader Joe's says they haven't seen the complaint either and are unable to comment, but they do take the concerns seriously and are investigating the matter with several of their wine-producing suppliers.