Leopard shark spotted in Lake Merritt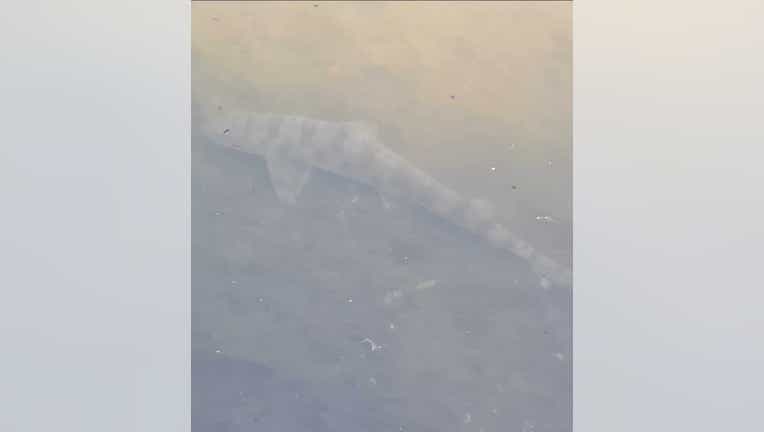 article
OAKLAND, Calif. - A leopard shark was spotted in Lake Merritt Monday evening, a viewer-submitted photo shows.
Although rare, it is not uncommon for leopard sharks and other marine life to make their way from the San Francisco Bay into the lake. 
Citizen scientists have documented bat rays, sea lions and river otters in Lake Merritt, Oaklandside previously reported.
Rowers for the Lake Merritt Rowing Club have spotted sea lions and bioluminescence in the lake over the years as well. 
Lake Merritt is a natural, brackish-water lake that formed during the end of the Ice Age around 10,000 years ago. 
Last summer, the lake experienced an increase in bat rays, as well as an algal bloom that many experts said contributed to a massive increase in fish deaths. 
"The conclusion was that this was an outbreak of an organism called Heterosigma akashiwo. More commonly known as a red tide of harmful algae," said Jon Rosenfield of San Francisco Baykeeper.
Last year's algal bloom was potentially caused by an excessive amount of nutrients, like nitrogen and phosphorus, in the bay; most likely emanating from the 40 or so wastewater treatment facilities that discharge treated water into the bay. 
So far this year, an increase in dead leopard sharks and bat rays has been reported at Berkeley's Aquatic Park, according to Berkeleyside.