LGBT history lessons approved for California classrooms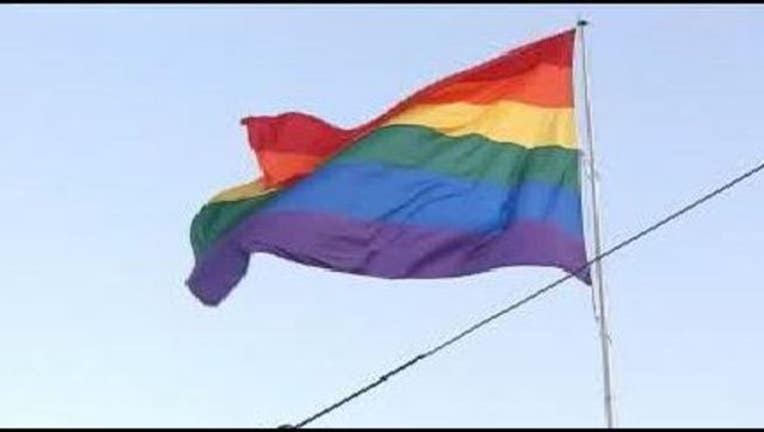 article
SAN FRANCISCO (AP) — In second grade, California students will learn about families with two moms or two dads. Two years later, while studying how immigrants have shaped the Golden State, they will hear how New York native Harvey Milk became a pioneering gay politician in San Francisco.
California education officials approved those changes in classroom instruction Thursday to comply with the nation's first law requiring public schools to include prominent gay people and LGBT rights milestones in history classes.
The State Board of Education adopted the updates as part of a broader overhaul of California's history and social science curriculum. Dozens of people attending the meeting criticized the way Muslims, Hindus and Jews are discussed, but no one spoke out against the new treatment of lesbian, gay, bisexual and transgender rights.
"We are proud to represent a diverse state, and we are proud that this framework reflects the state that we serve," said Lauryn Wild, a Southern California curriculum specialist who chairs the advisory commission that produced the new guidelines.
They weave references to gay Americans and events throughout the history and social science curriculum, starting in second grade through discussions about diverse families and again in fourth grade with lessons on California's place in the gay rights movement.
The guidelines also touch on the topics in fifth and eighth grade — looking at gender roles in the 18th and 19th centuries and examples of individuals who flouted them — and throughout high school.
A capstone of sorts will come in U.S. government courses, where seniors would learn about the 2015 Supreme Court ruling that legalized same-sex marriage nationwide and recent court cases involving bathroom access for transgender students.
The changes are designed to satisfy legislation passed by California lawmakers five years ago that added LGBT Americans and people with disabilities to the list of social and ethnic groups whose contributions schools are supposed to teach and must appear in K-8 textbooks.
The legislation also prohibited classroom materials that reflect adversely on gays or particular religions.
The law took effect in January 2012, but its implementation was slowed by opponents' failed attempts to overturn it, competing educational priorities and budget cuts that stalled work on drafting recommendations for the school board and textbook purchases.
While some school districts and teachers made efforts to incorporate gay history since the law passed, many were nervous about tackling the topic without explicit guidance from the state, said Carolyn Laub, a consultant for a group of LGBT parents called Our Family Coalition.
"If educators perceive, rightly or wrongly, they may not get support from their administration if they face pushback from a parent who says, 'I don't want you talking to my kid about that,' they are reluctant to do a whole lot of inclusion," Laub said.
Gay rights groups had complained that an initial draft of the curriculum guidelines did only a cursory job of highlighting important LGBT figures and events. Twenty scholars affiliated with the American Historical Association offered recommendations for beefing up the document, most of which were adopted, said Don Romesburg, chairman of the Women's and Gender Studies Department at Sonoma State University.
The framework "recognizes that whatever your political view or opinion of LGBT rights, LGBT history is a part of American history, and you cannot understand where we are now collectively as Americans without understanding something of the LGBT past," Romesburg said.
The advisory commission that produced the recommendations received thousands of written comments, but only a small handful dealt with the gay history additions. Three teachers expressed concern that other important groups were neglected.
"There is no mention of Manifest Destiny or Native Americans," Brianna Leemkuil, a U.S. history teacher at Yucaipa High School in San Bernardino County, said of one 11th-grade unit. "You want us to talk about a tiny LGBT community and ignore the killing of an entire people group?"