Little boy's Oreo pancake creation hits menu at IHOP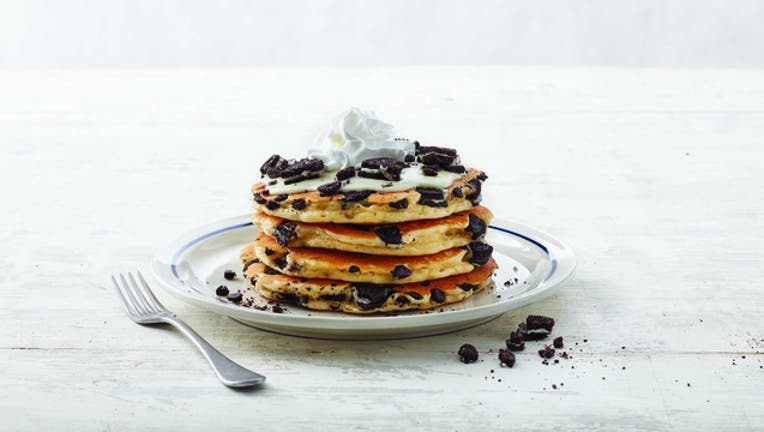 article
TAMPA, Fla. (FOX 13) - A little boy being treated at a Children's Miracle Network Hospital dreamed up a pancake creation that is now in IHop restaurants for everyone to try. 
Little 6-year-old Brody Simoncini of Massachusetts was one of many children to enter their creative ideas into the Kid Chef contest, but Brody earned top honors with is Oreo pancake recipe. 
Now, guests can try the recipe themselves: two hot buttermilk pancakes with Oreo pieces, cupcake icing and whipped topping.
Brody was born with a rare abdominal wall defect and has had to undergo multiple lifesaving surgeries over the course of his life, including open-heart surgery. "For the first few years of his life, he was on a feeding tube and required therapy to learn to eat on his own. OREO cookies were the first solid food that his family chose to give him," IHop said.
Now, he's a healthy first-grader who's excited for everyone to try his creation.
For every Oreo pancake stack sold, one dollar will go to charity, including Children's MIracle Network Hospitals. 
His Oreo pancake creation is in restaurants now and will be in restaurants until April 14.