Livermore High School musicians to play Carnegie Hall
LIVERMORE, Calif. - Every talented musician views appearing at Carnegie Hall as the high point of their career. Some Livermore High School musicians have achieved that goal, but need some help from music lovers and supporters to make the trip. 
Through high talent and hard work, Livermore High School's Chamber Orchestra and Symphonic Band have learned the equivalent of a musician's chance of a lifetime: to play at Carnegie Hall. The 131-year-old, world-renowned, grand concert facility, is one of the most prestigious venues on earth for both classical and popular music.
The orchestra won a major competition last year and was invited by Carnegie Hall to apply to appear. 
"We spent a good amount of time at the end of the school year, recording ourselves and submitting auditions pictures, bios, and the whole nine yards…think we were one of 12 groups nationwide to be accepted," said Livermore High School Musical Instrument Director Justin Enright.

The students have worked long and hard.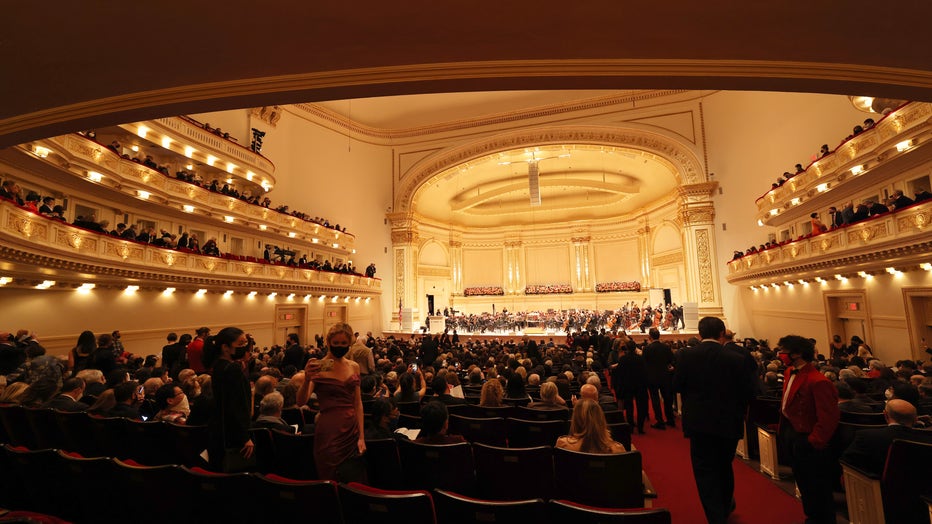 NEW YORK, NEW YORK - OCTOBER 06:People attend opening night at the Stern Auditorium at Carnegie Hall on October 06, 2021at in New York City. Carnegie Hall was holding its first performance of the 2021—2022 season - the first in 18 months since closin
"To be fluent with an instrument and make beautiful music from it is quite the accomplishment," said cellist Daniel Brown.
"It's surreal that all the music we've played together last year and this year is gonna be played on one of the most famous stages in the world," said violist 
Jasmine Jaura.
But, like every hard 'worked-for goal,' it will take $25,000 in tax-deductible donations to make sure all the musicians, regardless of family financial status, can make the trip. 
Since the orchestra and band is the work of many, it's everyone goes or no one goes. 
"In order to show ourselves the best…to give everybody the opportunity, we really need to go as one ensemble," said Enright. 
"We worked on this together. So, if one person can't go it's not fair…when everyone else is," said Jaura. 
To that end, Livermore Music is using GoFundMe as one way to raise the relatively modest sum of money needed to include everyone. 
"I gotta say, never thought that it would happen," said Brown.
To help finance their goal, you can visit the fundraiser here and under the weblinks tab on our website.