Livermore police detain suspect in double homicide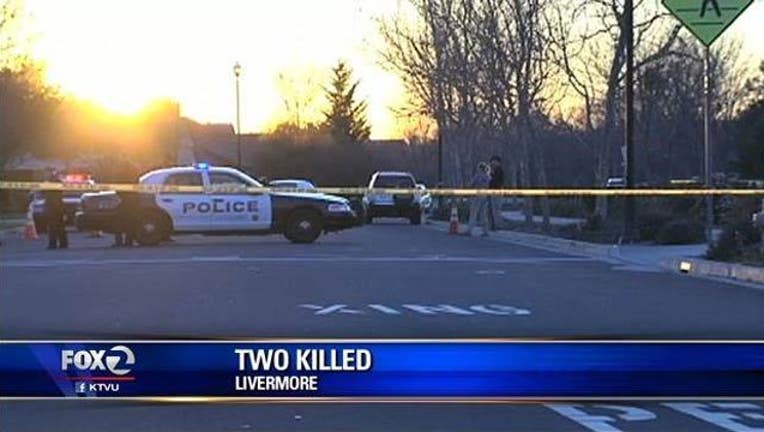 article
LIVERMORE, Calif. (KTVU) -- One person has been detained in connection to a double homicide in Livermore Sunday evening, a police spokeswoman said.
Officer Traci Rebiejo said an adult was detained shortly before 9:30 p.m., but said she did not know if the person is a man or woman.
Officers responded to the area of Altamont Creek and Winding Stream drives around 4:30 p.m. following reports of a disturbance, police said.
Police said officers arrived to find two men on the ground suffering from apparent gunshot wounds.
One man was immediately transported to a hospital, where police said he was pronounced dead. The other man was pronounced dead at the scene, police said.
Both men are believed to be in their 20s, but Rebiejo said that as of around 9:30 p.m., officers were still trying to identify the two men.
The deaths mark the first two homicides in Livermore this year, Livermore police Sgt. Steve Goard said. Rebiejo said the last homicide in Livermore was in December 2012 when Robert Ogden was shot to death.
Anyone with information regarding this incident is asked to call Livermore police at (925) 371-4987.