Livermore police search for bank robbery suspect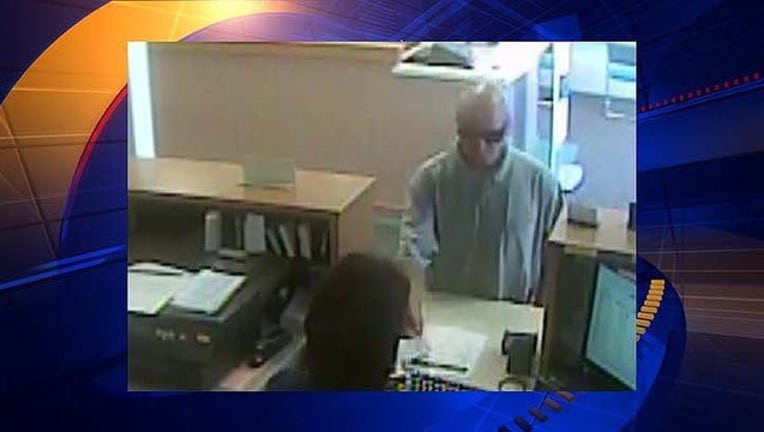 LIVERMORE, Calif. (KTVU and wires) – A Citibank branch located inside a Livermore Lucky's store was robbed Thursday by a tattooed man wearing sunglasses, authorities said.
Livermore police released photo of the man captured on one of the bank's security cameras in the hopes that someone will recognize him.
Investigators said the Livermore police received a call at 12:07 p.m. Thursday from the bank located at 2150 Portola Ave. reporting the robbery.
The suspect was described as possibly a Latino or Filipino male aged 25-35 years old. He was about 5' 9" tall with a medium build and bald head.
He was wearing dark sunglasses, blue or black shirt with white dots, khaki shorts and with several tattoos on his neck.
He was last seen running northbound on N. Livermore. Ave.
Anyone that recognizes him or witnessed the crime, please call Livermore police at 925 580-9665.