Lonely woman reaches out to neighbor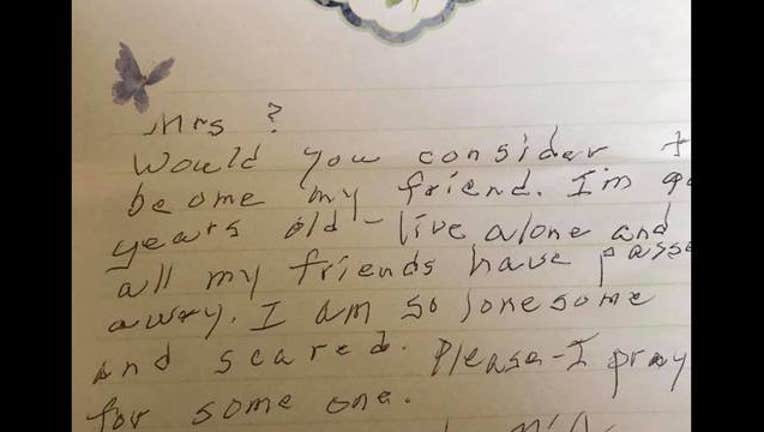 article
KTVU's Frank Somerville posted on his Facebook page about a 90-year-old woman recently reached out to his neighbor. 
A note left from the woman on the woman's door read, "Mrs.? Would you consider to become my friend. I'm 90 years old- live alone. All my friends have passed away. I'm so lonesome and scared. Please I pray for someone."
In Frank's Facebook post he wrote:
"Marleen Brooks came home and found this note. She posted it along with this caption:
'Came home to this note from a lady that lives down the street from me. Makes my heart sad, but on the bright side it looks like I will be getting a new friend.'
I wanted to post this as a reminder that there are a lot of lonely people out there. Especially elderly people.
If you know someone like that in your neighborhood maybe consider going over to their home and saying hi. Maybe bring them some cookies too.
I guarantee that you will make their day. But at the same time you may also make a new friend. How great would that be?
Thank you to Adell Pelletier for telling me about this story."