Louisiana school includes headshot of service dog next to student in yearbook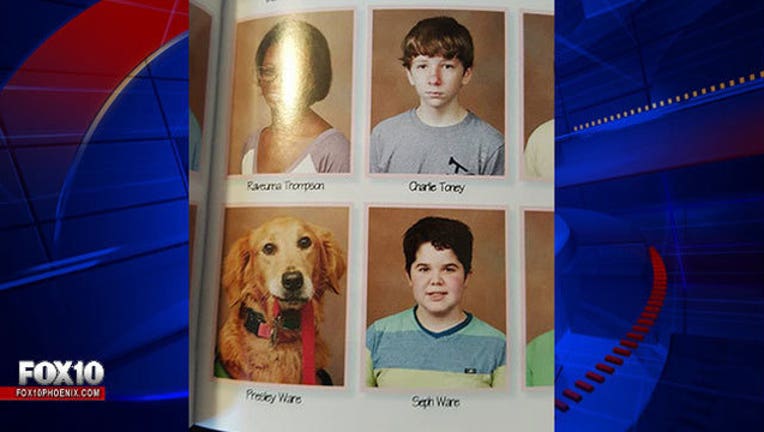 article
(FOX NEWS) - Among all the headshots of smiling students in a Louisiana middle school's new yearbook, one photo clearly sticks out.
It shows Presley, a service dog, and the photo in West Monroe's Good Hope Middle School yearbook has been drawing a lot of attention since it started bouncing around the internet last week.
The 5-year-old golden doodle shows up in the yearbook next to her owner Joseph "Seph" Ware, a 14-year-old Good Hope seventh-grader diagnosed with Duchenne muscular dystrophy. The student relies on Presley to help him get around.
"We're kind of stunned at all the attention," the boy's mom, Lori Ware, told FoxNews.com Friday. "It's humbling. I'm glad Presley is making the world happy."
Read more at FOXNews.com.