'Loyal' Amazon delivery man reads doormat, hides package from husband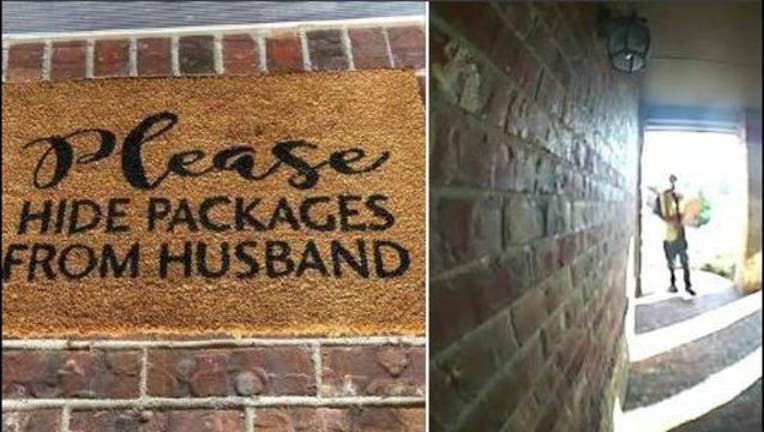 HASLET, Texas (KTVU) - A Texas woman is thanking her Amazon delivery driver for being so loyal after he took the message printed on her doormat to heart. 
Vanessa O'Shea's  new doormat reads, "Please hide packages from husband."
She had a good laugh as she watched her security footage and saw her Amazon delivery man pause to read the message before finding a hiding spot for her package.
O'Shea purchased the Kirkland doormat about three weeks ago as a joke. 
She says her "loyal" delivery man hid the package behind a porch chair. 
O'Shea says although her package was hidden, her husband still received a text that a package was delivered which defeated the purpose. Luckily, her husband thinks the new doormat is hilarious, she says.
When O'Shea went to bed Sunday, her Facebook post about the delivery had 120 shares and when she woke up it had been shared more than 1,500 times. "It's super neat and so unintentional. I hope the Amazon guy sees this... he's good!"