Lululemon issues recall for hoodies that could attack your face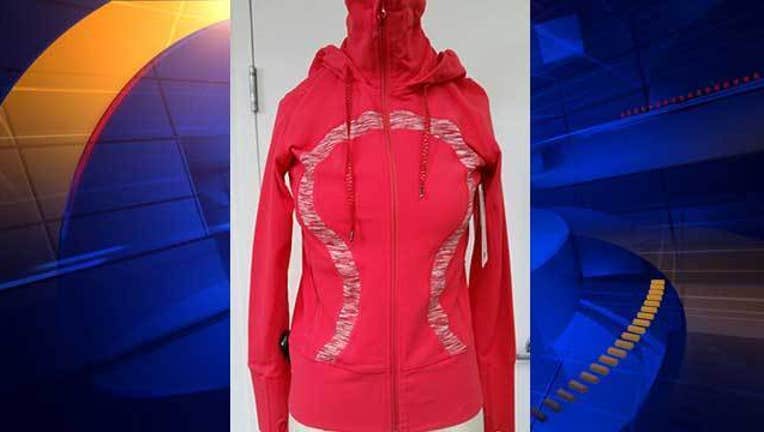 article
(KTVU) - Popular yoga apparel manufacture Lululemon has issued a massive recall for hooded tops that just might slap you in the face.
The recall was issued for various hooded tops with an elastic draw cord with hard metal or plastic tips after concerns stated that the draw cords could be pulled back of catch and on something, and when released, could snap back and cause injury to the face or eyes.
The tops were sold between January 2008 and December of last year and include the Carry and Go Hoodie; Cool Down Jacket; Course-ette Jacket; Cozy Up Jacket; Dance Studio Jacket; Dance Sweat Shirt; Don't Hurry Be Happy Pullover; Gratitude Wrap; Necessity Jacket; Proactive Jacket; Refresh Snap Up; Run Sun Blocker Pullover; Run Track N Field Jacket; Run With It Jacket; Sanctuary Jacket; Savasana Tunic; Sing, Floss, Travel Jacket; Stow 'N Go Jacket; Stride Jacket; Summertime Tunic; Varsity Hoodie; Victory Jacket and Wear With All Jacket.
There have been seven reported injures.
Customers can contact the store for a less aggressive replacement drawstring.