Man, 29, dies in San Pablo following pursuit with sheriff deputies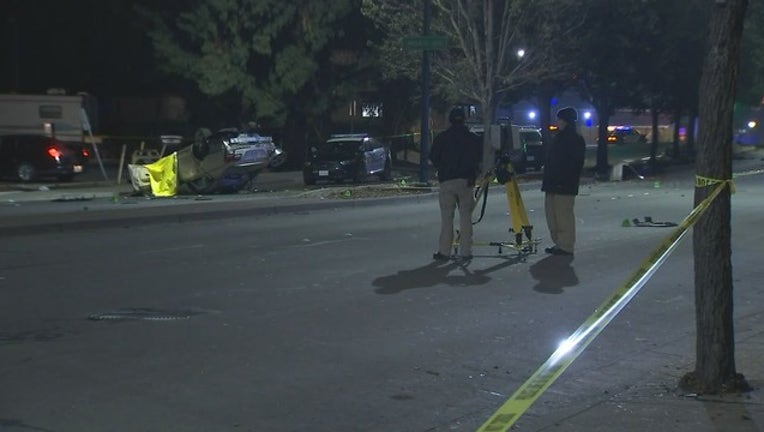 article
SAN PABLO, Calif. -   A driver who sped away from a traffic stop in San Pablo early Tuesday morning and then flipped his car and died has been identified as 29-year-old Narayan Sanwal, according to the Contra Costa County Sheriff's Office.
Just after midnight, a deputy attempted to stop a gold Lexus at the intersection of San Pablo Dam Road and Mifflin Avenue after the driver, Sanwal, ran a red light at roughly 50 mph.
 After that he led the deputy on a pursuit on city streets at speeds that reached 100 mph until the deputy stopped the chase for safety reasons and lost sight of Sanwal, sheriff's officials said.
Roughly 12 seconds later, the deputy found the vehicle. It had rolled over several times, landing on the roof and trapping Sanwal inside.   Despite the efforts of medical personnel, Sanwal died at the 
scene.
   Investigators are not yet certain why Sanwal fled from the initial traffic stop. Anyone with additional information about the case is asked to contact the sheriff's office at (925) 313-2600.
The case is being investigated by the Contra Costa County District Attorney's Office, the sheriff's office and the San Pablo Police Department.