Man accused of forcing woman into Oakland bathroom, sexually abusing her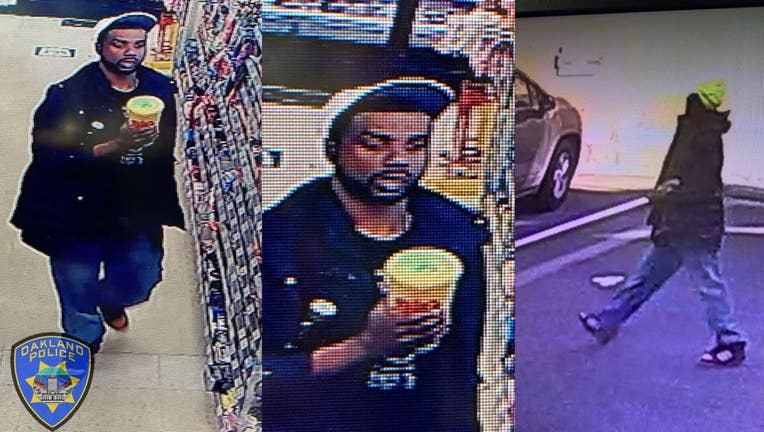 article
OAKLAND, Calif. - Authorities in Oakland are search for a man accused of forcing a woman into a bathroom and sexually abusing her, authorities said.
The incident happened on Monday around 11:30 a.m. in the 200 block of Grand Avenue, according to Oakland police.
Authorities said the suspect entered a building in the area and forced a woman into a restroom where he sexually assaulted her.
SEE ALSO: Group of drivers allegedly 'dooring' East Bay bicyclists
The suspect is described as Black man, 25-30 years old, about 5'10", 140lbs. Police said he was wearing a neon yellow cap, black jacket, and black graphic T-shirt with a white design on the front, blue jeans, black sneakers (possibly Adidas) with yellow stripes on the sides, a distinctive gold chain necklace with diamonds. He also had a tattoo on his left hand.
Anyone who recognizes the suspect is asked to the police department's Special Victims Unit at (510) 238-3641 or the tip line at (510) 238-7950.