Man arrested after allegedly following woman in Vacaville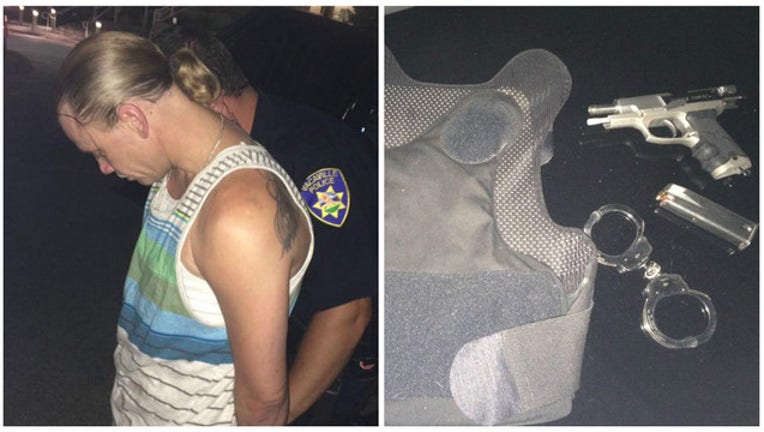 article
VACAVILLE, Calif. (KTVU) - A man was arrested by Vacaville police after allegedly following a woman. 
According to Vacaville Police, a woman was driving when she called to report she was being followed by a man. 
Police told the woman to drive to the police department. After she arrived, officers contacted the man who was identified as 34-year-old Ronald Aton of Vallejo. 
Aton was in possession of an unregistered and loaded gun as well as body armor and handcuffs. Officers learned he was a felon. 
Aton was arrested on weapons charges and taken to jail.
Police are reminding anyone who is being followed, to immediately call 911.