Man arrested after three bodies found in Oakland home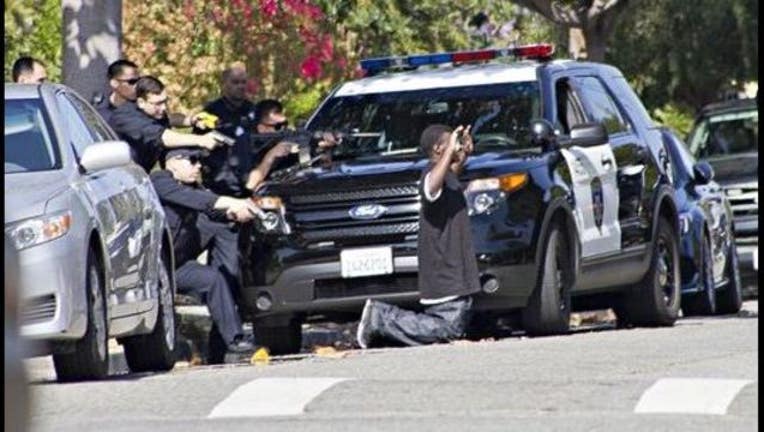 article
Officers responded to a report of shots fired at a home in the 900 block of 54th Street around 2:45 p.m., police Officer J. Moore said.
Arriving officers located the home where the suspect was barricaded inside with the three victims, Moore said.
Officers were able to establish communication with the suspect and negotiated with him, according to Moore.
The suspect eventually walked outside the home and was taken into custody, Moore said.
The officers searched the residence and located the three victims, who all suffered from gunshot wounds, he said.
The victims, all men ranging between 40 and 60 years old, were pronounced dead at the scene, according to Moore.
The suspect's name has not been released.