Man arrested for arson in Oakland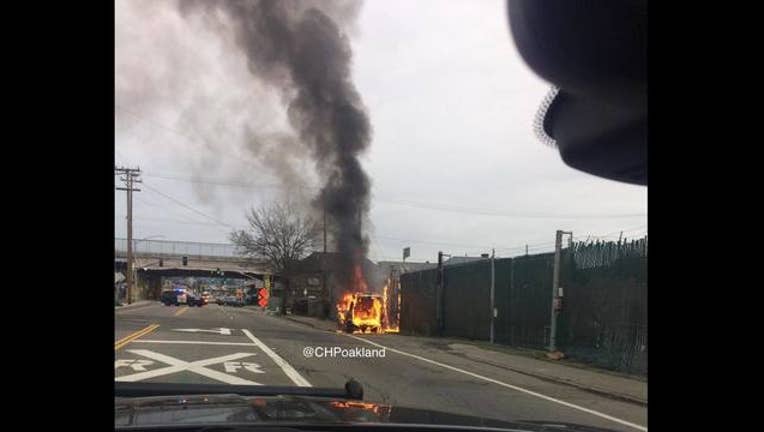 article
OAKLAND, Calif. (KTVU) - A man was arrested for arson today, according to the CHP.
Around 8 o'clock Sunday morning, CHP saw a burning vehicle on Fruitvale and East 7th Streets in Oakland.
With the help of a witness, officers located and arrested 20-year-old transient DeJesus Hermosillo.
The vehicle has not been reported as stolen and officers are working to contact the registered owner of the vehicle.
The CHP wants to thank the witness and says, "this is a great example of why we want people to be a good witness".