Man arrested in indecent exposure case at Stanford mall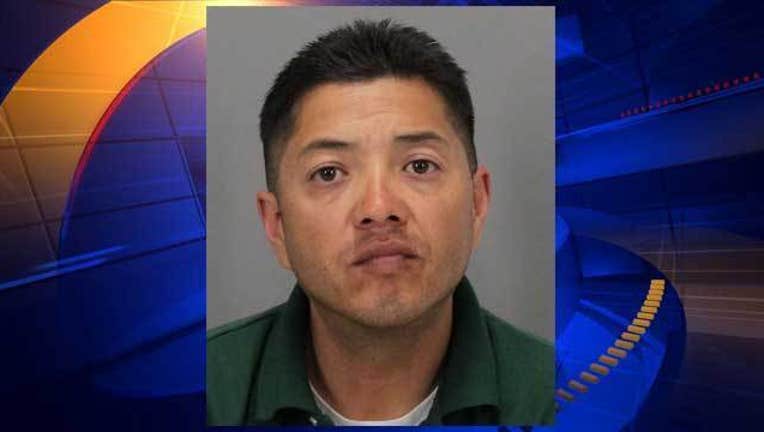 article
PALO ALTO, Calif. (KTVU and wires) -- A 36-year-old man from East Palo Alto was arrested Tuesday in Menlo Park on suspicion of exposing himself to three people last month at the Stanford Shopping Center, police said Wednesday.
Palo Alto police detectives located the suspect, Israel Sandoval Jr., at about 4:45 p.m. Tuesday in the 1200 block of El Camino Real in Menlo Park and booked him into Santa Clara County Jail on suspicion of misdemeanor indecent exposure, according to police.
Sandoval, who was wanted on an arrest warrant issued April 8, is suspected of exposing himself to three people in the shopping center at 180 El Camino Real on March 26, but there are likely additional victims who have not come forward, police said.
"We definitely believe there are more victims," Officer Sean Downey said.
Surveillance footage obtained by police allegedly shows Sandoval exposing himself to at least three people over a period of an hour, including patrons of a Starbucks at the mall, police said.
No one notified police until 90 minutes after the last incident took place and the suspect was able to leave before officers got to the mall, police said.
Police are also investigating whether Sandoval may be tied to similar incidents elsewhere in the Bay Area, Downey said.
On March 26 at 10 a.m., a woman in her 20s told police that at 8 a.m. that morning, a man approached her as she sat on a bench talking on her cellphone in the central area of the mall, according to police.
The fly on the man's pants was down, exposing his flaccid penis, and when the victim immediately got up to leave, she noticed that he was making eye contact with her but said nothing, police said.
The woman phoned mall security at 8:30 a.m. to report the incident and a security officer located a man matching the description the victim provided, sitting with his zipper down in a mall breezeway near a Starbucks, police said.
The security officer called the victim, described the man, and mistakenly thought she said he was not the suspect and permitted the man to leave, according to police.
But when security interviewed the victim, she said the man was indeed the suspect. Police described the incident as inadvertent miscommunication between the security officer and the victim.
Detectives learned later through surveillance video at the Starbucks that the suspect had gone inside the cafT at 7:25 a.m., bought a drink and sat down for a few minutes, according to police.
Another victim, a man in his 20s, told police he saw the suspect sitting in the cafT with his erect penis exposed through the fly, police said.
A second woman also apparently contacted mall security personnel about witnessing the man exposing himself to her, but detectives have not been able to reach her, police said.
Downey said police want to speak to patrons seen in the Starbucks video who may have witnessed indecent exposure by the suspect but decided not to report it, thinking it was not a big deal.
"We take it as a serious matter," he said.
Police want to talk to any additional victims "to obtain as much information as possible" about the incidents, he said.
Those who believe they were a victim that morning in the coffee shop are urged to call Palo Alto police's 24-hour dispatch center at (650) 329-2413. To remain anonymous, people can leave a voicemail or text message at (650) 383-8984 or send an email to paloalto@tipnow.org.