Man charged with killing 6 in Michigan to face trial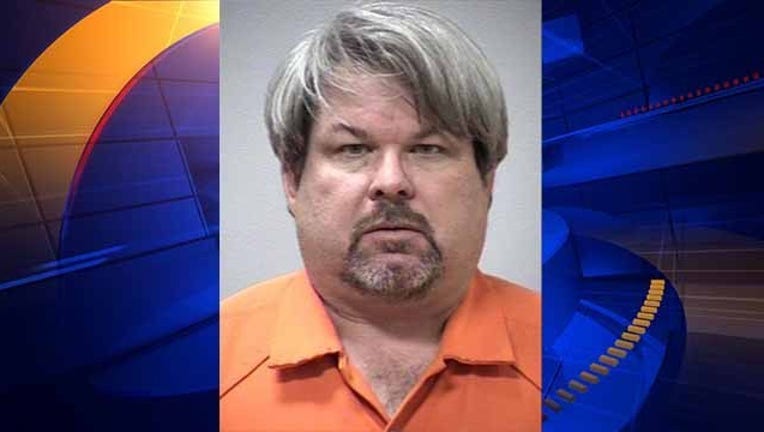 article
KALAMAZOO, Mich. (AP) — A man charged with killing six strangers in between picking up riders for Uber will go to trial, a Michigan judge said Friday after listening to a dozen witnesses, including a survivor of the random shootings who said it's his face she sees in her sleep each night.
Jason Dalton is charged with murder and attempted murder. He's accused of shooting eight people in three locations in the Kalamazoo area on Feb. 20; six died.
Tiana Carruthers, one of two survivors, was the first witness, but her testimony was interrupted by bizarre outbursts by Dalton, who was dragged out of court by deputies and ordered to jail to watch the hearing via video.
Dalton, 45, who has been found competent to understand the charges and assist his lawyer, made strange references to "old people with these old black bags." Judge Christopher Haenicke cut him off and called a recess after he said, "It's time to get to temple."
Carruthers sobbed loudly while stunned relatives of other victims watched Dalton being hauled away. After a break, she again described how she was shot four times outside an apartment building in the presence of children. Police have credited her with protecting them from possible injury.
"My body doesn't look real. Metal in three different places. Screws and bolts," the 25-year-old said. "I hurt every single day."
Carruthers identified Dalton as the shooter, saying: "I can never forget his face. I see his face every time I go to sleep."
Police have quoted Dalton as saying a "devil figure" on Uber's app was controlling him on the night of the shootings.
Jeff Crump, a Michigan State Police firearms expert, linked casings at the shooting scenes to guns owned by Dalton.
The judge found probable cause to send Dalton to trial. The legal standard at this stage is low; prosecutors didn't have to show all their evidence.
Another witness, Alexis Cornish, 17, said she saw the killing of her boyfriend, Tyler Smith, and his father, Richard Smith, at a car dealership. They were looking at a pickup truck, but she stayed in their vehicle because it was a cold night.
"They put their hands up and said, 'What are you doing?'" Cornish told the judge, recalling their encounter with the gunman.
Asked how many shots were fired, she replied: "Enough not to miss."
Separately, four women were killed outside a Cracker Barrel restaurant. A 14-year-old girl survived.