Man charged with murder, 11 other crimes in alleged DUI crashes that killed 1, injured 3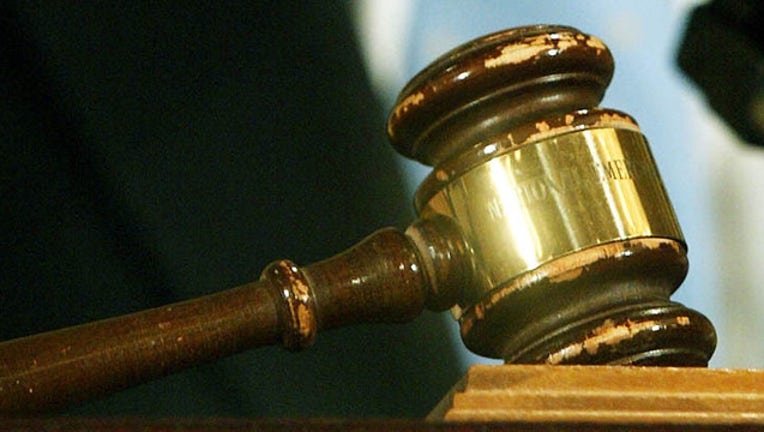 article
SAN JOSE (BCN) - A man who allegedly crashed into and killed a food vendor Saturday in East San Jose after drinking eight beers was charged in Santa Clara County Superior Court Wednesday with 12 criminal counts including murder, a prosecutor said.
Marco Chajon, 25, who previously used Chamale as his last name, was arraigned on eight felony counts, including murder, DUI with injury and hit-and run, and four misdemeanors in connection with a series of four separate DUI-related crashes, Deputy District Attorney Michel Amaral said.
The second-degree murder charge against Chajon is known as a "Watson murder," where a person is alleged to have killed someone while intoxicated with conscious malice aforethought, Amaral said.
Chajon was convicted of a DUI last summer, had a level of understanding that drinking and driving could lead to loss of life and if convicted of the charges he "is looking at life" in prison, Amaral said.
A judge set Chajon's next court appearance for March 16 and ordered him held in county jail with no bail allowed, he said.
According to a statement of facts filed in court by San Jose police Detective Kelvin Pham, at 1:46 p.m. Saturday, Chajon drove a 1999 grey Buick from the driveway of Vista Liquors at 1484 S. White Road and headed north on White.
He made a wide turn, crossed the double yellow lines into traffic in the southbound lanes and struck a Nissan but failed to stop and continued to drive south on White, according to Pham.
Chajon then veered off the roadway onto the east sidewalk on White, crashed into a fruit stand outside a gas station at 3110 Mt. Vista Drive and pushed the stand into a parked Ford van.
The impact into the stand knocked an adult male food vendor down and pinned the vendor's wife between the stand and the van.
Pham said it appeared that Chajon backed up the Buick and drove forward toward the gas station, crashed into the vendor, dragged him 30 feet under the vehicle and exited the gas station onto Mt. Vista.
He then crossed Mt. Vista, drove through a front yard, slammed through a fence, got back on Mt. Vista and headed east for about 100 yards before leaving the roadway, striking a parked Toyota and finally coming to a rest on the sidewalk at 3135 Mt. Vista Drive.
Chajon got out of the Buick and fled on foot, heading east on the sidewalk where some bystanders caught and held him until police arrived to arrest him.
A San Jose police officer observed the suspect displaying signs of having consumed alcohol, such as slurred speech, glossy and bloodshot eyes and a strong odor of alcohol on his breath, the detective stated.
Chajon admitted to drinking eight beers and a sample of his blood was taken to test for blood-alcohol content.
He was diagnosed with a "brain bleed," taken to Santa Clara Valley Medical Center for treatment, released and booked into county jail.
The two occupants of the Nissan both complained of pains in their chest, stomach, right hand, legs and knees but were released at the scene of the crash.
Both the vendor and his wife were transported to the Regional Medical Center of San Jose for treatment.
The vendor was pronounced dead at 9:45 a.m. Sunday.
A witness told police about having observed Chajon driving under the influence of alcohol the day before the collisions. When the witness told Chajon he should not drive, the suspect replied that he had done it before and could control his vehicle, Pham stated.
The witness also reported that Chajon mentioned he had been arrested for DUI once in California and another time in Washington, he stated.