Man charged with sexual assault on 9-year-old girl at dollar store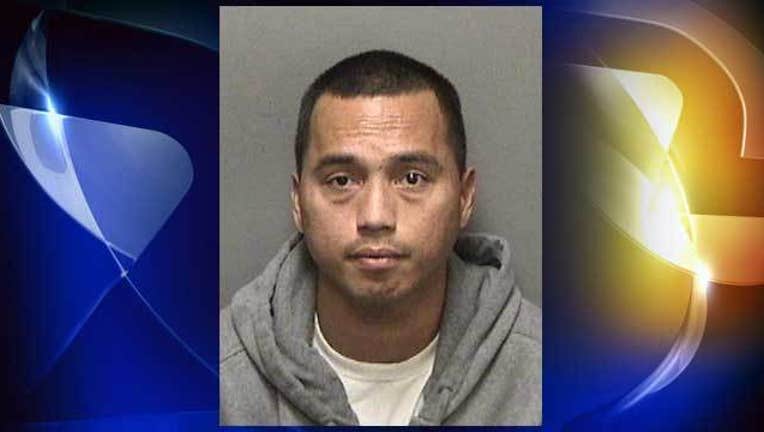 article
DUBLIN, Calif. (KTVU and wires) -- A high-risk sex offender with a prior record for a similar offense was charged today with performing a lewd act on a child under 14 for allegedly groping a 9-year-old girl at a dollar store in unincorporated Alameda County on Sunday.
Carlyle Villazon, 33, is scheduled to be arraigned at 2 p.m. Friday by video from the Santa Rita Jail in Dublin, where he is being held without bail.
Alameda County sheriff's Deputy Matthew Skidgel wrote in a probable cause report that the 9-year-old girl told police that she was at the 99 Cents Only store at 20882 Mission Blvd. in Cherryland, an unincorporated community between San Leandro and Hayward, shortly after 1:30 p.m. on Sunday when a man grabbed her from behind, put his hand down her pants and rubbed her private parts over her underwear while she was in the toy aisle.
Skidgel said the girl told the suspect, who later was identified as Villazon, to stop but he said to her in a low voice, "Don't tell anyone" and walked out of the store.
The girl, who initially was reported to be 8 years old, ran to her mother and told her what happened and deputies responded and searched for Villazon but couldn't find him, Skidgel said.
The attack wasn't captured by surveillance cameras at the store but a man matching Villazon's description was seen walking around the store before leaving at 1:37 p.m. on Sunday, according to Skidgel.
He said the girl watched the video surveillance footage, pointed at Villazon and said, "That's him. I recognize his shirt and pants."
Skidgel said he was contacted by a sergeant from the Oakland Police Department's sex offender unit who said he had heard about the crime, accessed a service that tracks parolees who wear GPS-monitoring devices and noticed that Villazon had been in the store at the time of the attack and had left at 1:37 p.m.
Skidgel said authorities were then able to track Villazon's movements on Sunday and confirm that he arrived at the 99 Cents Only store's parking lot at 1:03 p.m. on Sunday, entered the store a minute later and left at 1:37 p.m.
Villazon was arrested at his job in Union City at 3:11 p.m. on Wednesday and initially told investigators that he couldn't remember what he did on Sunday, according to Skidgel
Villazon eventually admitted that he had visited the 99 Cents Only store on Sunday but when he was confronted with evidence against him he invoked his right to an attorney, Skidgel said.
Sheriff's spokesman Sgt. Ray Kelly said Villazon was recently released from state prison after serving time for his conviction for sexually assaulting an 8-year-old girl in a Walmart store at 1919 Davis St. in San Leandro on Dec. 10, 2010.
Villazon was convicted of committing a forcible lewd act on a child and false imprisonment for the 2010 incident.
In addition to the lewd act with a child he faces for the incident on Sunday, Villazon is charged with a habitual sexual offender clause.