Man considered 'armed and dangerous' entered home, sexually assaulted victim, East Palo Alto police say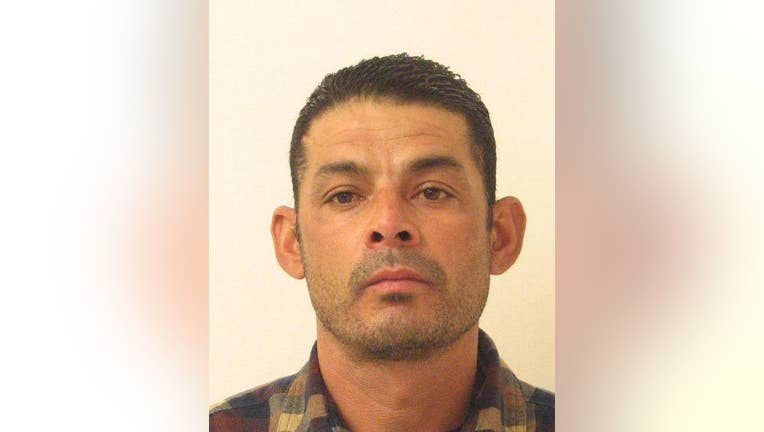 article
EAST PALO ALTO, Calif. - The search continued for a man described as "armed and dangerous" and accused of entering a home and sexual assaulting a woman in East Palo Alto earlier this month.
The suspect has been identified as Juan Tapia Ortiz, 46, of East Palo Alto. Police said he remained on the run, and law enforcement agencies around the Bay Area and across the state have been alerted. Additionally, "we've put out information at borders in case he tries to flee the country," police added. 
SEE ALSO: Dog attack leaves a one-year-old child severely injured in East Palo Alto, police say
SEE ALSO: 42-year-old man arrested for 20 counts of sexual assault against minor
Investigators said the sexual assault occurred on June 3 and that the suspect went into the victim's home and attacked her. "There were other family members there, making it more of a brazen crime," East Palo Alto Police Detective Joseph Klein told KTVU.
Investigators said that the suspect lived in the same neighborhood as the victim but that it appeared to be a "random attack," as there was no known relationship between the two.  
The San Mateo County District Attorney's Office has filed charges and issued an arrest warrant for Ortiz in the amount of $100,000.
Police said they're hoping the suspect will turn himself in and that he will be detained without incident, but they stressed that Ortiz was considered armed and dangerous. 
"If seen, do not attempt to stop or contact Ortiz," investigators said. 
They urged anyone who may have seen him or know of his whereabouts to call 911 or contact East Palo Alto police dispatch at 650-321-1112. 
Investigators said callers should be prepared to provide Ortiz's location, detailed description of his appearance, possible vehicle description, and whether he appeared to be armed.