Man fatally struck by VTA train late Wednesday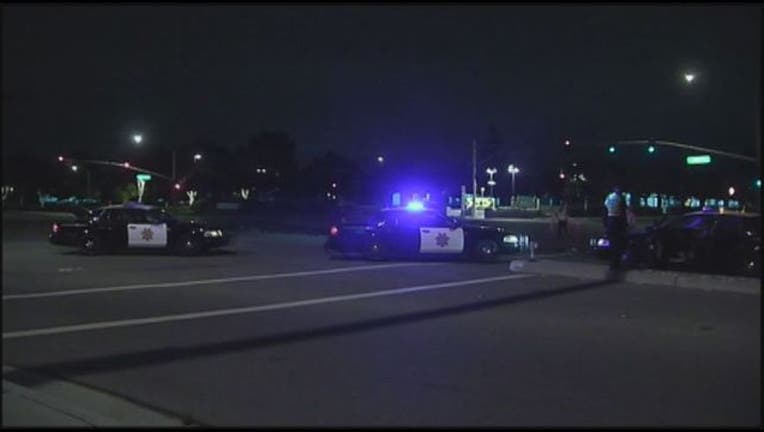 article
MILPITAS, Calif. (KTVU & Wires) - A Santa Clara Valley Transportation Authority trail struck and killed a man in Milpitas late Wednesday night, VTA and police officials said.
The collision was reported at 11:36 p.m. at the intersection of East Tasman and Alder drives, Milpitas police Lt. Kevin Moscuzza said.
Officers and paramedics responded and determined the man was dead, Moscuzza said. His name is not yet being released.
The man was struck by a southbound train on the Alum Rock-Santa Teresa line that had no passengers on board at the time, VTA spokeswoman Brandi Childress said.
Service was impacted on the line until VTA's light-rail service ended just before 1 a.m., Childress said.
The train involved in the fatality has since been moved to a maintenance yard and the incident did not impact service this morning, she said.
Moscuzza said the intersection reopened around 3:30 a.m. He said the death is being investigated as an accident.
Anyone who may have witnessed the collision is asked to call Milpitas police at (408) 586-2400.