Man finds winning lotto ticket in drawer days before it expires with wife's help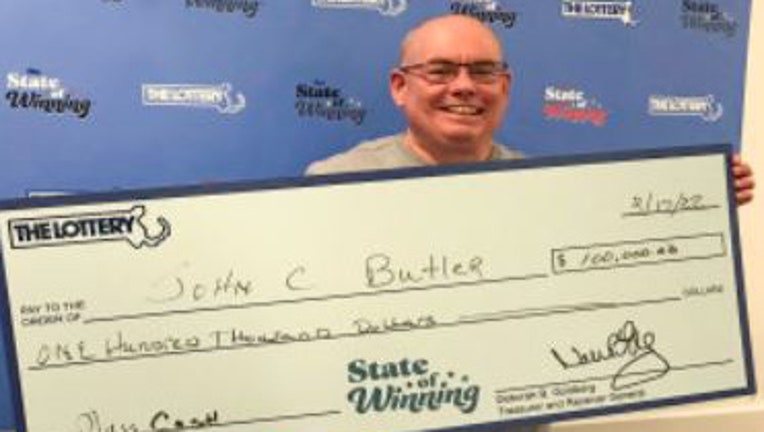 article
A Massachusetts man is $100,000 richer now thanks to the help of his significant other. 
John Butler bought lottery tickets before traveling to Florida last year.  He put them in a drawer but never checked them. 
RELATED: Massachusetts man wins $25K for life lottery prize — six times
Last week, Butler's wife told him about a news story she watched about a lottery prize, and this prompted him to look around his home for the winning ticket, which he found, according to the Massachusetts State Lottery. 
RELATED: 18-year-old wins $48 million with her very first lottery ticket
Butler won the state's $100,000 cash prize claiming his winnings 11 days before it was about to expire. The Massachusetts Lottery noted that the prize was won in the March 17, 2022 lotto drawing. 
He collected his lottery winnings Monday and told lottery officials he plans to use the money for home improvements. 
RELATED: Australian lottery winner ignores calls about $40M jackpot win: 'Thought it was a scam'
"We are thrilled that Mr. Butler's wife saw the Lottery announcement in the news about the unclaimed ticket! What a great reminder to keep your tickets in a safe place and always make sure to check them," State Treasurer Deborah B. Goldberg, Chair of the Massachusetts State Lottery Commission, said in a statement. "You will never know when you might be as lucky as the Butlers."
This story was reported from Washington, D.C.