Man found shot-to-death at popular East Bay park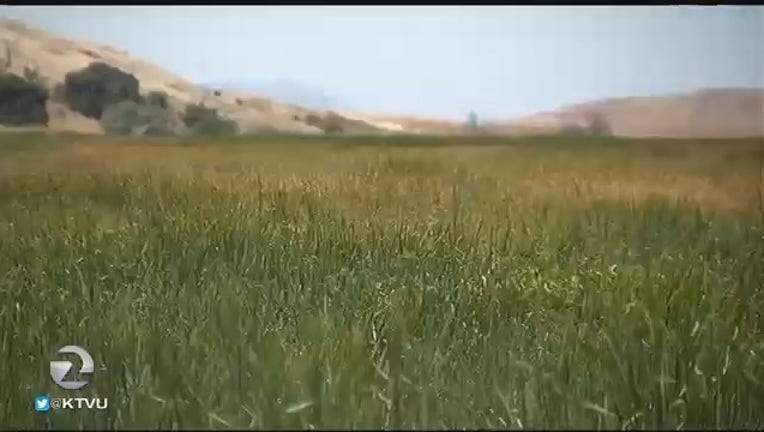 article
The body of 20-year-old Fernando Vasquez was found along a trail at Coyote Hills Regional Park in Fremont.
Coyote Hills Regional Park is known for its 1,000 acres of vast open space where families hike, bike, bird watch, relax and enjoy nature.
"It's beautiful," said Alicia Inman of Newark. "I like it here. I like seeing the sheep, deer and birds."
However, the tranquility of this park was disrupted by the grim discovery Sunday.
"It's extremely unusual for any place in the park district to have a tragedy like this happen," said Carolyn Jones of the East Bay Regional Park District.
Vasquez was found shot to death 40 yards into the park's entrance in the bushes. A sheep-herder and a park visitor both spotted the fully clothed body around 6:30 a.m.
"It's a safe community," said Carlos Miras of Fremont. "For something to happen for that to happen here it's concerning."
"It was a young Hispanic man with a gunshot wound to the chest," said Jones. "It hadn't looked like his body had been there that long possibly overnight."
Police are investigating whether he was killed elsewhere and his body possibly dumped. Police have yet to recover the murder weapon. They're also investigating whether the crime is gang-related.
"If you think about the area it's not an area where people are out committing crimes," said David Wolf of San Leandro.
At least one woman who walks the paths everyday said she can't help but feel a little wary. "It's kind of scary," said Alicia Inman of Newark. "I mean to think that somebody was dead over here."
As police try to piece together exactly what happened including what led up to his death, a touch of the beautiful great outdoors is now slightly tainted.
"It's such a horrible tragedy when something like that happens to a young person in our community," said Jones. "Yes really very sad for the family," said Katherine Miras of Fremont. "I think it's a sign of desperate times and desperate measures that people will take."
Anyone with information is encouraged to contact East Bay Regional Parks Police.