Man snaps photo of San Francisco proposal, searches for couple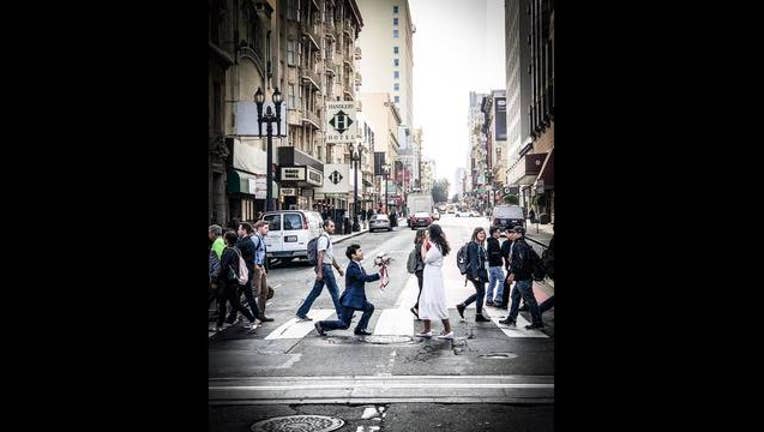 SAN FRANCISCO (KTVU) - KTVU's Frank Somerville posted on his Facebook page about what appears to be a couple's engagement on a busy San Francisco Street. 
Eugene Chan was in San Francisco for a tech conference Thursday, when he noticed a man with a bouquet waiting to cross the street.
The man was at Powell and Geary, when he got down on one knee. 
Chan says, "Since everyone else was either a tourist or conference going, my radar went off and I pulled my iPhone out to get the pic.I took about five shots and then walked to my next conference session so I never even got to say 'Hi!' to them."
Chan shared the photo on Facebook in hopes that someone would recognize the couple. 
He wanted to share his photo with them.