Man struck by SMART train after intentionally lying across tracks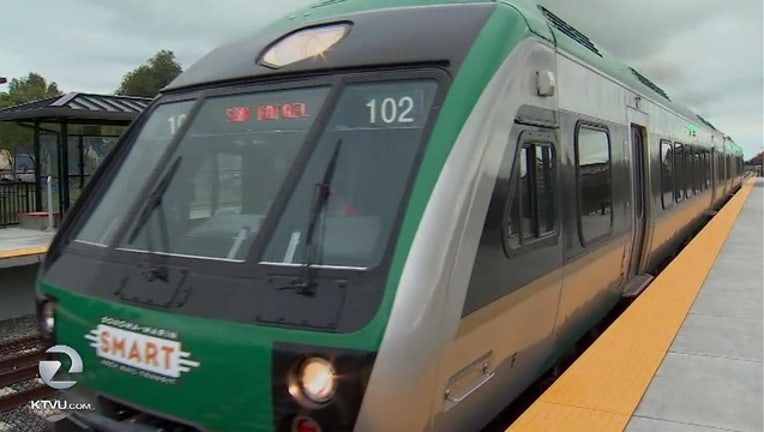 SONOMA COUNTY, Calif. (BCN/KTVU) - A man died by suicide by lying across the Sonoma-Marin Area Rail Transit railroad tracks Tuesday night, the Sonoma County Sheriff's Office said.
The sheriff's office responded around 9:30 p.m. to the death near Scenic Avenue just outside of Rohnert Park's northern city limit, sheriff's Sgt. Spencer Crum said.
"It was very clear it was intentional," SMART police Chief Jennifer McGill said.
The death was the seventh on the SMART tracks since rail service began in August 2017 and the third within the last month.