Marches against gun violence happening across the Bay Area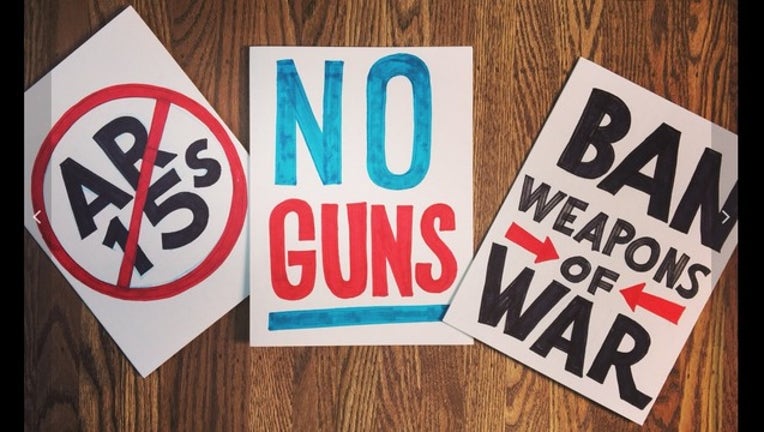 OAKLAND, Calif. (BCN) - Across the country and the Bay Area, rallies and marches led by young people calling for stricter gun control laws are taking place today.
Some of the marches in the Bay Area today include a march that will begin at 10 a.m. at Lake Merritt Amphitheater between 12th Street and First Avenue in Oakland.
Also at 10 a.m. in Oakland there will be a march beginning at Frank Ogawa Plaza, 14th and Broadway in Oakland. "Teens On Target," a youth group, will meet at 14th and Clay streets to join this march.
Marches will be held at 10 a.m. in locations including downtown Richmond, downtown Livermore and downtown Benicia. The downtown Benicia march is at 170 First Street.
One of the largest gatherings is expected to take place this afternoon at 1 p.m., at San Francisco City Hall, 1 Dr. Carlton B. Goodlett Place. The event will begin with a rally at City Hall with speeches and then participants will march to the Embarcadero.
On the national level, youth from Oakland are participating in the country's focal event, a march in Washington, D.C., according to Congresswoman Barbara Lee's office.
"I am so honored to have students from the East Oakland Youth Development Center participate in this important march to protest gun violence, as many of them know far too well the devastating effects of this violence," Lee said in a statement.
The congresswoman noted that mass shootings such as the recent tragedy in Parkland, Florida, galvanize attention on the gun control debate, "but we cannot forget the reality of daily gun violence in black and brown communities," Lee said.
"I personally support all of the young people marching to protect their lives," Lee said. "Congress must hear their cries and do its part to get weapons of war off our streets."