Mayor Breed defends homelessness response in wake of 4-alarm Hayes Valley fire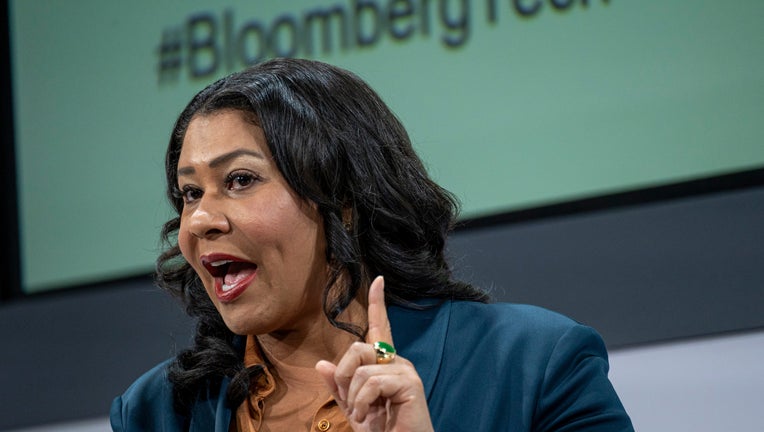 article
SAN FRANCISCO - San Francisco Mayor London Breed took to X -- formerly Twitter -- Wednesday morning to address concerns that a large fire in Hayes Valley on Tuesday may have been related to homelessness in the area. 
The four-alarm fire on Octavia Boulevard near Oak Street broke out around 6 a.m. and engulfed a building under construction.  
About 130 firefighters and 40 fire apparatuses responded to the blaze, which damaged at least five neighboring buildings and displaced eight people.  
"The cause of yesterday's fire in Hayes Valley is still under investigation," Breed wrote. "While there is always a rush to judge what the cause may be, we must allow our investigators to do their jobs. However, I want to address concerns raised by the neighbors about nearby encampments." 
Breed said that the public can't rely on social media to "jump to conclusions" about the event and asked for patience. 
The mayor said her office is working to address encampments in the area, but that a federal court injunction limits the city's ability to move tents, "even when people refuse shelter." 
The city attempted to suspend the preliminary injunction that prevents San Francisco from sweeping tent encampments while there is a shortage of shelter beds. The suspension was denied by a judge.  
The case was brought against the city by the advocacy group Coalition on Homelessness and a number of individual plaintiffs, some of which were unsheltered people.  
In December, a judge preliminarily enjoined the city from enforcing or threatening to enforce a variety of laws and ordinances that would "prohibit involuntarily homeless individuals from sitting, lying, or sleeping on public property." 
Stream KTVU on your TV by downloading Fox Local on your Roku, Amazon Fire, AndroidTV or AppleTV device for free. More details here.
Breed appeared defiant in her social media posts, defending her administration by saying that 12 people had been successfully connected to shelter, but that not everyone who was offered shelter accepted it.  
"We can't force people to accept or stay in shelter and we're unable to prevent people from setting up an encampment in area (sic) that was just cleaned," she wrote. "This is the situation we are in." 
The mayor said that some have asked whether power splicing could have been the cause of the fire. To this, she said city workers "can and will" work to prevent these dangerous conditions.  
"As long as there are encampments, there's a risk that conditions like this will persist," she wrote.  
Breed also defended outreach workers who she said try to connect people to shelter, but are filmed and "targeted just for doing their jobs."