Hayes Valley fire under investigation, neighbors have long complained about encampments
SAN FRANCISCO - One day after a raging four-alarm fire destroyed an apartment building under construction in Hayes Valley, neighbors came by to get a good look at the destruction. Some have been complaining to the city for years about fire hazards that nearby encampments have caused in the past. 
Meanwhile, traffic was being diverted away from the scene at Oak and Octavia streets, due to the debris and scaffolding that's posing a safety hazard. 
San Francisco Fire Department inspectors examined the structure that sustained massive damage, including metal scaffolding that surrounded the five-story apartment building. 
As of Wednesday, San Francisco Fire Department spokesman Jonathan Baxter reported an investigation is still underway as to the cause of the fire. 
A crane was brought in Tuesday evening to help disassemble the scaffolding. It was contracted for another job site on Wednesday, but a worker shared they expect to return to the site to continue working to clear the debris from the fire, including the scaffolding and the remaining charred wood structure. 
San Francisco firefighters say the cause of the fire is still under investigation. The Hayes Valley Neighborhood Association says they're worried the investigation may reveal that it was caused by squatters or an encampment. 
Over two months ago, the Hayes Valley Neighborhood Association sent a formal letter to city leaders concerning a pattern of three street fires in the neighborhood since March that "started around tent encampments." 
In one case, a neighbor pulled an unhoused person out of a tent that caught fire. The letter was addressed to Mayor London Breed, Supervisor Dean Preston, San Francisco Police Department Chief Bill Scott and others. 
Breed released a series of statements on social media saying the city's hands are often tied by a federal injunction which prevents the city from removing people from encampments without being able to relocate them to a shelter. The mayor also said the city is working hard to transition those who are living in tents into permanent housing.
Meanwhile, neighbors say they've been allowed in to retrieve their valuables and check on their homes. 
"Some of the windows were broken, and the door had fallen in," said Geoffrey Lee. "But then they say there wasn't much damage there's just water and that's about it. The air is a little bit smokey, so we're waiting for that to clear out."
"We don't want to completely jump to conclusions here," said Jennifer Laska from the Hayes Valley Neighborhood Association. "So, I think we'll be having a bigger conversation pending the outcome of that. But we've been ringing alarm bells about fires that could cause something like this."
Neighbors say they worry that allowing the injunction to stop the removal of encampments is endangering the broader community. 
"But what the injunction doesn't bar people from is enforcing the law and enforcing safety standards," said Laska. "So, if someone is spliced into a power pole the injunction isn't going to bar you from moving an encampment that's doing something illegal like that."
Marcus Stevens lives across the street from where the blaze happened. 
He shared he's concerned about the safety of the entire community as there are several homeless encampments in the area. 
"It's complicated. I mean, people need places to live, I understand that," Stevens said. "But personally, I'm thinking about the people next door who have been affected with their housing now. Where are they going?  How are they living? "
Neighbor Amandeep Jawa said he's grateful the fire wasn't worse. 
He's also concerned that the massive fire may have been started by a homeless person.  "It's pretty grim! it's the same we see all over San Francisco. But I don't want to finger-point unless we know for sure that's what happened," Jawa said.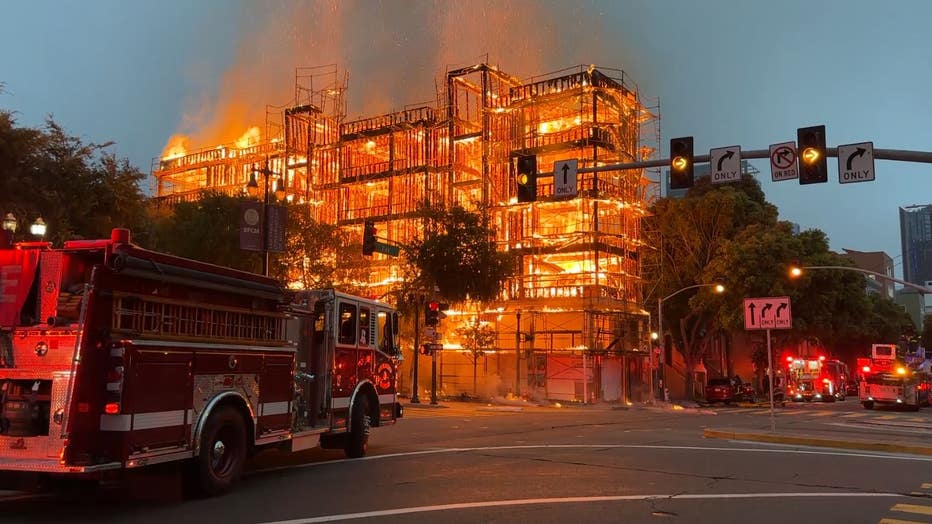 A 4-alarm fire at Oak and Octavia streets. Aug. 1, 2023. Photo AIOFilmz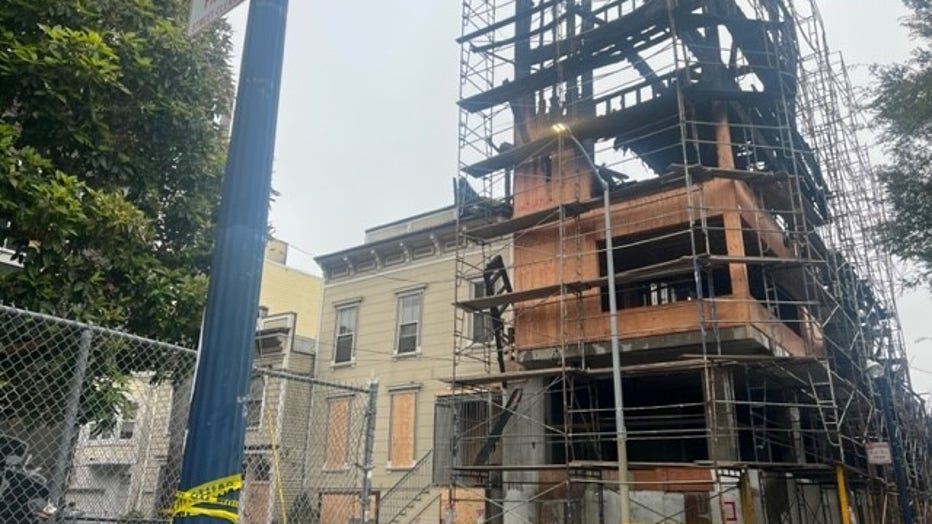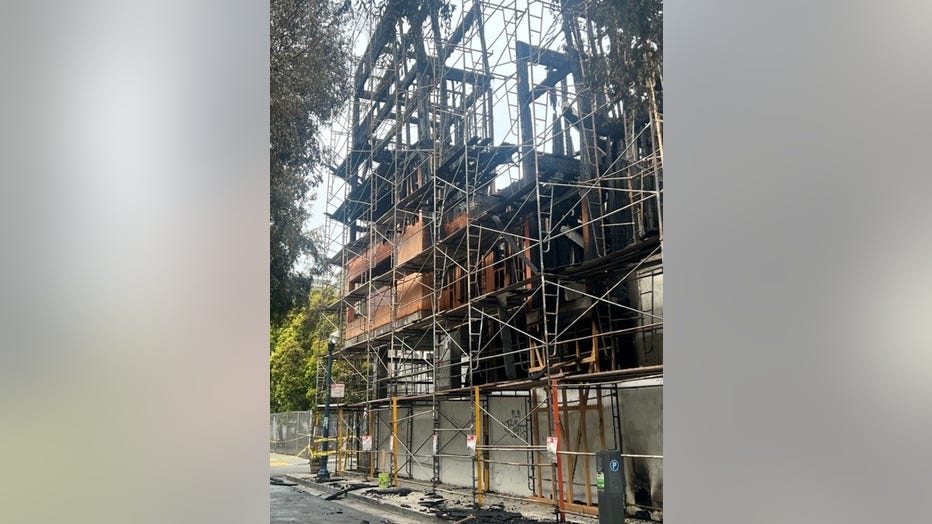 KTVU Christien Kafton contributed to this report. Alice Wertz is a freelance reporter for KTVU. She can be reached at Alice.Wertz@Fox.com X: @AlicesTake Instagram: @WayIseesIt