McCartney, celebrity fans celebrate Valentine's Day at NYC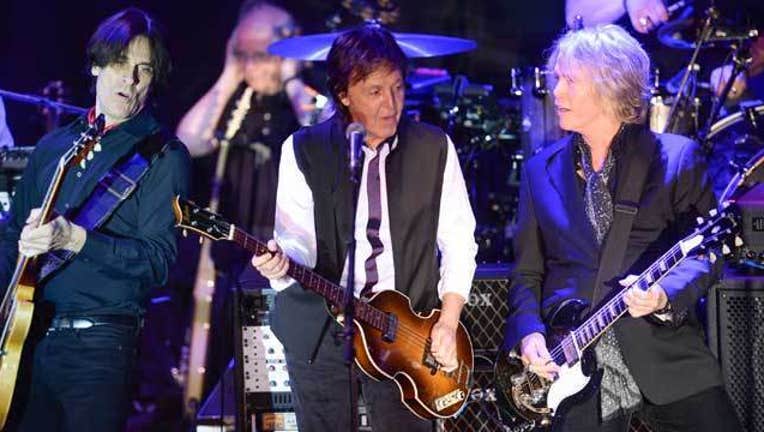 article
NEW YORK (AP) -- Paul McCartney is not lacking for love.
The former Beatle was surrounded by celebrity fans at a nearly two-hour Valentine's Day concert Saturday at New York City's Irving Plaza.
"Tonight is about love," he told his audience, as rose petals fell.
He entertained a wide group of admirers, including Peyton Manning, Eddie Murphy, Emma Stone, Tom Hanks and U.S. Secretary of State John Kerry. Other celebs who attended included Jim Carrey, Paul Rudd, Kristen Wiig, Q-Tip, Charlie Day, Jason Sudeikis, David Spade, Andy Cohen and Billy Crystal.
McCartney performed excitedly on guitar and keys, singing "Hey Jude," "Drive My Car," "Let It Be" and "Carry That Weight."
And he gave as good as he got.
"New York City, you have been fantastic tonight," he told his audience. "We love you."