Melania Trump says she'll keep Michelle Obama's produce garden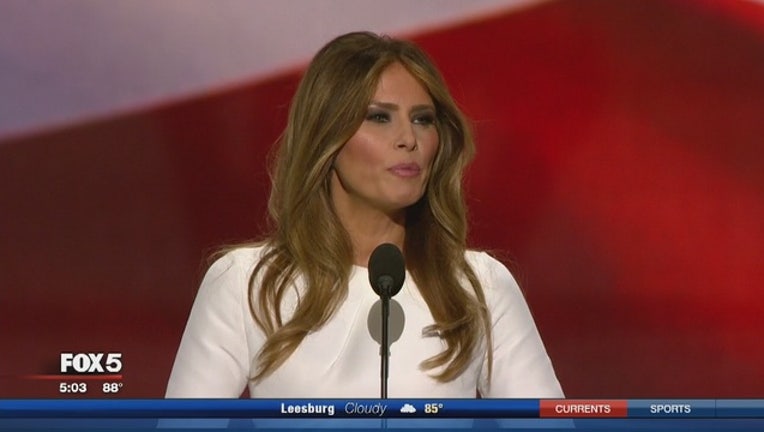 article
WASHINGTON (AP) -- Michelle Obama's garden stays.

First lady Melania Trump says through a spokeswoman that she is committed to preserving gardens at the White House, including the bountiful one planted by her immediate predecessor.

"As a mother and as the first lady of this country, Mrs. Trump is committed to the preservation and continuation of the White House gardens, specifically First Lady's Kitchen Garden and the Rose Garden," Stephanie Winston Wolkoff, a senior adviser to the current first lady, said in a statement. The first lady and President Donald Trump have a 10-year-old son, Barron.

Mrs. Obama planted the garden on the South Lawn in 2009 as one of her first big projects and as the foundation for her signature initiative, "Let's Move." She sought through the program to reduce childhood obesity by emphasizing good eating habits and exercise. Several times a year during her tenure as first lady, Mrs. Obama ventured down to the garden to help with plantings and harvests.

The garden produced hundreds of pounds of fruit and vegetables yearly. Some of it was used to feed the Obama family, as well as guests attending White House events, such as state dinners. Some of the sweet potatoes, carrots, broccoli, lettuces, herbs and other crops were given to neighborhood food kitchens.

Mrs. Obama said at the eighth and final planting last spring that the garden had exceeded expectations by sparking a national conversation about people's eating habits and stoking renewed interest in community gardening. She referred to the 2,800-square-foot plot as "my baby" and expressed hope for its continued presence at the White House.

"Hopefully, there will be other administrations who come in and they take up this project and continue to make this a part of the White House tradition," Mrs. Obama said last April.

A month before Trump won the Nov. 8 election, Mrs. Obama dedicated an expanded and improved garden with hopes of cementing it as her legacy.

The additions include a wooden arbor for an entrance, wider bluestone walkways, wooden tables and benches. An inscribed stone at the entrance says: "White House Kitchen Garden, established in 2009 by First Lady Michelle Obama with the hope of growing a healthier nation for our children."

She also announced $2.5 million in private donations to maintain and preserve the garden.