Men accused of Windsor armored car heist arraigned, linked to other crimes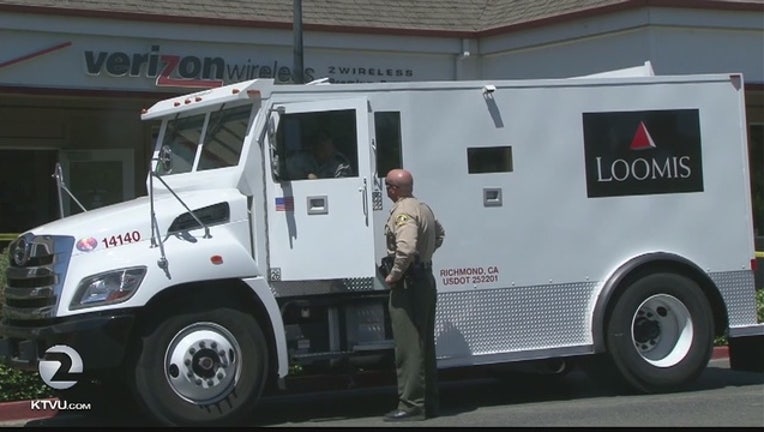 SONOMA CO., Calif. (BCN) - Two men accused of robbing an armored car and shooting a guard in Windsor were arraigned today, according to Sonoma County Sheriff's deputies.
The robbery was reported around 1:50 p.m. near the Lakewood Shopping Center at 9018 Brooks Road S.
An SUV approached an armored truck at a Chase Bank branch, two masked men got out and shot one of the guards before fleeing with an undisclosed amount of cash, according to investigators.
The guard was conscious when he was transported to a hospital, but deputies have declined to provide further information about his condition citing privacy concerns.
Serge Gutsu and Ivan Morales were apprehended after a lengthy pursuit during which Gutsu allegedly fired at a Calistoga police officer.
Gutsu was injured when he was rammed by a patrol vehicle.
Gutsu, a 24-year-old resident of Antelope, has been charged with attempted murder with an enhancement for possession of a handgun and two counts of robbery, according to prosecutors.
Morales, a 23-year-old resident of Lakeport, has been charged with attempted murder with an enhancement for using a rifle to cause great bodily injury and two counts of robbery.
Detectives have also linked Gutsu and Morales to other crimes throughout California including another armored car robbery that took place in Granada Hills in March and a homicide in San Dimas last June.
The defendants are being held on no-bail status, according to prosecutors. Their next court date has been scheduled for 8:30 a.m. July 29 in Santa Rosa.