Men suspected of outlet theft arrested in Vallejo after high-speed chase from Napa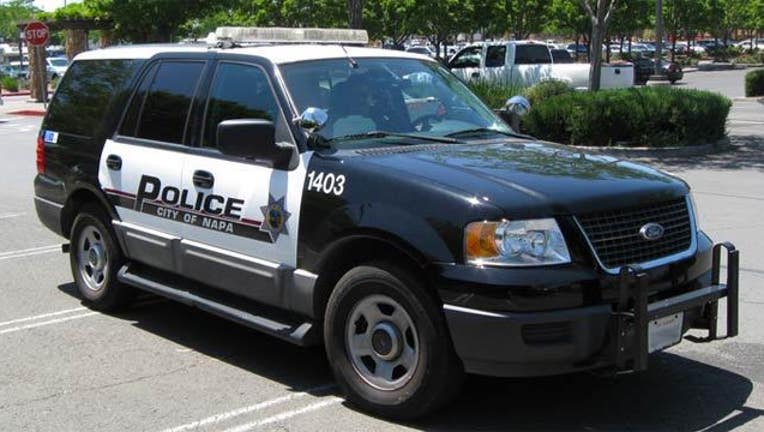 NAPA, Calif. (KTVU) - Two men were arrested after leading law enforcement on a high-speed chase from Napa to Vallejo with a 17-year-old girl in the back seat of a truck after allegedly going on a stealing spree on Sunday evening, according to police.
Just after 7:15 p.m., Napa police were called to a Calvin Klein store in the Napa Factory Outlets for a theft, Sgt. Pete Piersig said.
The suspects reportedly took some clothing and ran out the store, fleeing in a truck that turned out to be stolen out of Concord.
According to Piersig, the suspects were spotted by a Napa police officer on southbound state Highway 29 near the George F. Butler Memorial Bridge, and a chase ensued.
Piersig said the Napa County Sheriff's Office, American Canyon police and the California Highway Patrol's helicopter continued the chase, until it came to an end in a Vallejo neighborhood, where the men fled from the truck.
The driver, identified as Richmond resident Jacinto Puig, was captured a short distance away with the keys to the truck, with help from Vallejo police who contained the area, Piersig said.
The suspect who was a passenger in the truck - who hasn't been identified - tried to enter a home which had people inside, scaring the residents of the home.
Officers were able to stop the suspect before he entered the home, according to Piersig, but not before they suffered scrapes across their hands, legs and clothing after climbing a chain-link fence to apprehend him.
The girl in the backseat told officers the pair had smoked methamphetamine during the high-speed chase, and that she had asked them to let her go fearing she was going to die.
She was brought to the Napa Police Department and met with Child Protective Services before leaving with her father, Piersig said.
Police didn't specify the relationship between the girl and the suspects.
Piersig said the girl told officers that the men also stole things from the Home Depot and Target stores in Napa.
Police found items from all three stores in the truck and returned them to the stores.
Ammunition was found in the truck, but police didn't say if a firearm had been found. Both men were taken to the Napa County Jail on several felony counts.
The second suspect is refusing to identify himself, Piersig said, and jail staff is trying to fix an issue with the fingerprint system to help identify him early Sunday.