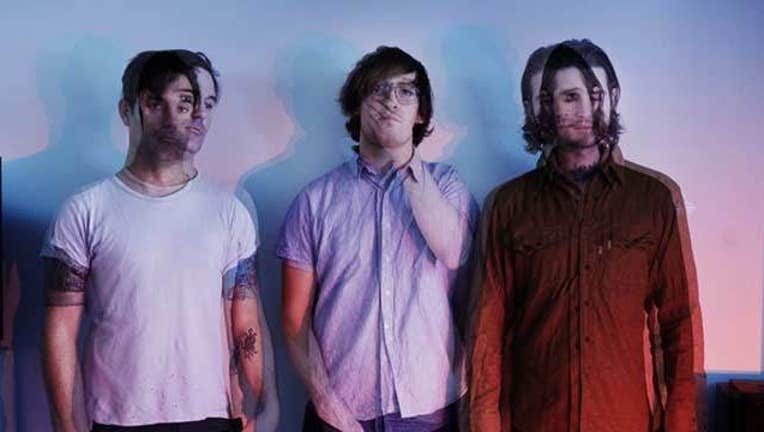 article
While Seattle-based label Sub Pop has mostly moved away from the grit and distortion heard on the imprint's late '80s and early '90s output by such influential Northwestern bands as Nirvana, Soundgarden, Mudhoney and Tad during the past decade, their indie-rock success with such acts as The Shins and Beach House hasn't led the imprint to abandon heavier sounds altogether.
Along with Pissed Jeans, Canadian trio METZ is making some of the most corrosive new music being released by the label today. The band's beginnings date back to 2007 when childhood friends guitarist/singer Alex Edkins and drummer Hayden Menzies founded the trio in their native Ottawa. Relocating to Toronto the following year, the pair found bassist Chris Slorach and started refining its brutal update of the dissonant noise-rock template refined during the '90s by The Jesus Lizard and Shellac with a nod to the tuneful attack of Nirvana.
A reputation for unhinged stage performances and a string of ferocious singles got the band noticed by Sub Pop, leading to the label releasing the trio's eponymous full-length debut in 2012. Tracked with a mobile recording set-up that nicely captured the vicious and visceral racket the band creates live, the album was met with widespread critical praise.
The band put in extensive road work after the release of the album, visiting San Francisco several times in the subsequent two years as both a headliner and supporting act. The trio issued the new song "Can't Understand" in 2013 as part of the Adult Swim Singles series as a free download, but it wasn't until this past spring that METZ finally released it's second record. The appropriately titled II carries on in the same squalling, corrosive yet melodically compelling style of the band's debut with a more refined use of space and the incorporation of keyboards and tape effects. Clocking in at a tidy 30 minutes, the effort has garnered the group another round of nearly universal acclaim.
Ahead of the band's Sunday afternoon set at the intimate Panhandle Stage, Metz headlines this festival affiliated night show at the Rickshaw Stop Friday night will fellow festival participants Speedy Ortiz. The Northampton, Mass. band started as a solo project for singer/songwriter Sadie Dupuis in 2011, but expanded to become a full band before the end of the year. Marked by Dupuis' vivid and sometimes violent lyrics, the band's recently released second album Foil Deer evokes the angular sounds of such '90s touchstones as the Breeders and Pavement. Opening the show is San Francisco quartet Jet Trash, a band that is starting to gain attention thanks to it's recently released debut EP that mixes earworm hooks with a feral garage-surf delivery that echoes LA-based punks FIDLAR and formerly local heroes Thee Oh Sees.   
Outside Lands Night Show: METZ with Speedy Ortiz
Friday, Aug. 7, 10 p.m. $20
The Rickshaw Stop