Missing at-risk 13-year-old girl found not far from Fremont home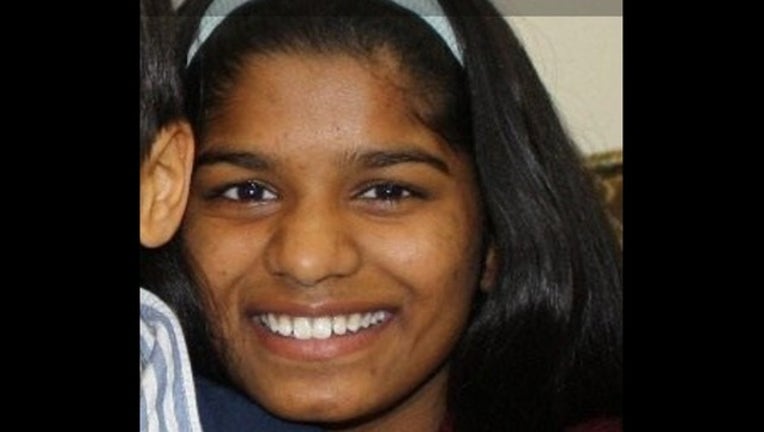 article
FREMONT, Calif. (KTVU) - Fremont Police Department say an at risk 13-year-old girl who went missing Tuesday was located near her home shortly before 11 p.m.  
Sita Nurthy walked away from her home on Tuesday without shoes, police said. Police asked the public's help in finding the girl. Before going missing, she was last seen at 6:30 p.m. on Cherokee Lane wearing a yellow and white t-shirt and grey and blue pants. 
Police said the girl might not have been wearing a jacket, but did not suspect any suspicious activity. There was concern for her well being considering the cold temperatures. 
On Twitter, police said they had all available resources searching for the missing girl.