Modern, seismically safe new CPMC Van Ness hospital welcomes first patient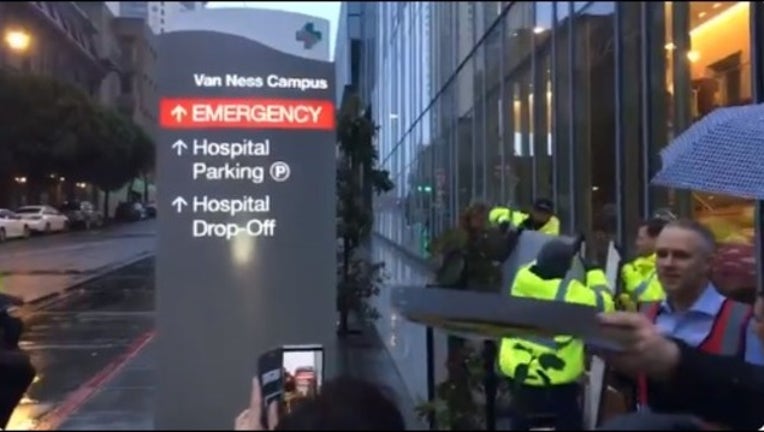 article
SAN FRANCISCO (KTVU) - Ryan Bray was number one. He was the first oncology patient to be transferred to Sutter Health's California Pacific Medical Center's brand new Van Ness campus in San Francisco Saturday morning.  
Signs were unveiled and doors opened at 7AM after the $2.1 billion hospital project broke ground in 2013.
Bray is just one of many patients moved from the hospital's Pacific and California campuses to the Van Ness location, "To be the first one and see the new hospital is quite an honor it's really a beautiful hospital," he said.
After more than 150 days at another CPMC campus, he came to the new location on Van Ness and Geary Saturday and noticed something right away.
"The bathroom! I'm 6'5" the showers are really small at the other one it sounds funny but the bathroom here is quite nice," said Bray.
The state of the art building has 274 beds, twelve stories with views of the entire city, offers innovative health care options and is the first in the nation with seismic technology to withstand an earthquake.
"If there were ever a big disaster here in the area we're still going to be standing and still going to be able to care for the community," said Senior Nurse Executive, Jonathan Judy-Del Rosario.
For patients like Bray, who was diagnosed with leukemia in May, this is more than just a hospital, "They're just a second family to me, I'm glad we'll all be able to experience this together," said Bray.