Moon sets dramatically over San Francisco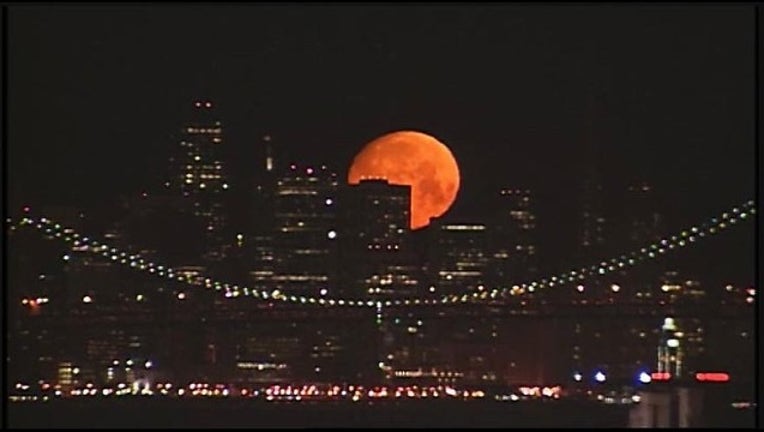 article
SAN FRANCISCO (KTVU and wires) – Early risers were treated to a spectacular setting of the moon over San Francisco early Thursday, a precursor to the blood moon eclipse scheduled to take place early Saturday morning.
Weather permitting; sky gazers along the West Coast can enjoy a total lunar eclipse in the pre-dawn hours Saturday.
Scientists expect totality — when the full moon is completely obscured by Earth's shadow — to last just several minutes, beginning at 4:58 a.m. PDT. Most of the eclipsed moon should appear reddish-orange or the so-called blood moon.
The eclipse is the third in what is known as a tetrad – a series of total lunar eclipse in sequence.
The first took place on April 15, 2014, a second on October 8, 2014 and not the third on Saturday.
The fourth is scheduled to take place on September 28th.