More than 5,000 Bay Area PG&E customers without power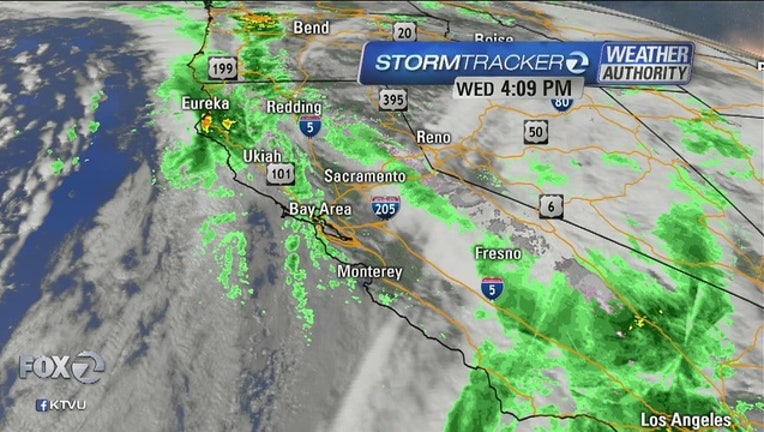 article
OAKLAND, Calif. (BCN) - Rain and wind sweeping through the Bay Area tonight has caused hundreds of power outages throughout the region, leaving more than 5,000 customers in the dark, a PG&E spokesman said.
The California Highway Patrol is also reporting a number of crashes or collisions, along with roadway flooding, which appear to be related to the downpour.
As of 9:45 p.m., 5,140 customers were without power, PG&E spokesman JD Guidi said.
Customers in the South Bay are experiencing the highest levels of outages, with 3,600 customers without power, mostly in Saratoga and Los Gatos, Guidi said.
In the East Bay, there were 920 customers without power, followed by the North Bay, which had 220 customers without power. There were 320 customers without power along the Peninsula and only 80 customers without
power in San Francisco, Guidi said.
Most of the outages are weather-related, he said.
"Our crews are responding to the outages as they occur and are working as safely and as quickly as possible to restore customers and make repairs," Guidi said. "They'll continue to do so throughout the evening."
The CHP is also responding to a number of apparently rain-related crashes on Bay Area roads. There were numerous reports of vehicles that had spun out, hydroplaned, collided with other vehicles, or gone down an embankment or into a ditch, along with one report of a tree down on State
Route 130 at Quimby Road in Santa Clara County.
As of around 9 p.m., the CHP was also reporting roadway flooding on southbound Interstate Highway 280 both in San Francisco and on the off-ramp to Saratoga.